Welcome to our Wood carving/turning guide for information about Wood carving/turning in North Vancouver.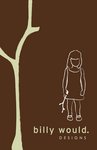 One-of-a-kind, stylish, and eco-friendly wood jewellery
North Vancouver, V7M 2C1, 505 W 23rd St
Ph. 778.316.5441
1st Nations West Coast Native Art: Richard Cochrane is of mixed blood, Metis, and has been carving since 2002. He has carved in wood, antler, stone and jewellers wax, carving large masks and small miniatures in fine detailed craftsmanship.
North Vancouver, V7P3N3, Bridgman Avenue
Ph. 604 980 3378
PLUNGER COVE STUDIO, Mark Wilkinson, North Vancouver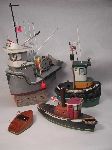 Folk Art Boats
North Vancouver, V7L 1M9, 752 East 5th Street
Ph. 604 988 8597