Welcome to our Artists & Fine Art Artisans guide for information about Artists & Fine Art Artisans in Okanagan Valley.
Angela teaches classes in primitive, fine cut and wide cut. For beginners, intermediate and advanced. She is also an expert in restoring antique hand hooked rugs. She will travel to conduct workshops at different locations.
Peachland, V0H 1X8, 5294 Bradbury Street
Ph. (250) 767-0206
Landscapes, Woodcuts, Watercolours, Hand printed greeting cards and Acyrlics
Penticton, V2A3C7, 1027 MacCleave Ave
Ph. (250)492-0505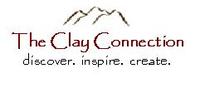 An educational resource focusing on clay art for the communities of the Okanagan valley. We foster self-discovery, seek to inspire creativity, & nurture an appreciation of clay art by providing personalized instruction & education in a secure environment.
Penticton, V2A4C3, 102-1960 Barnes St.
Ph. 250-462-0508
Okanagan Artist, Libby Parsons
Naramata, V0H 1N0, 2820 Arawana Road
Ph. 778-514-0011

Abstracts and landscape paintings by local artist.
Penticton, V2A 5P7, 144 Brunswick St
Ph. 778-476-4715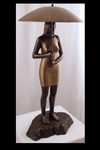 1 Of A Kind Sculpture - Shores Sculpture & Design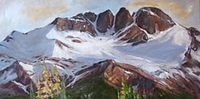 DESTANNE NORRIS MFA Primarily an oil painter of landscapes, Destanne's practice and work is based upon her passion for nature and her direct experiences while on adventures into wilderness and natural environment areas.
Vernon, V1T 4H7, 4 3305 22 St
Ph. 250-3-7-1611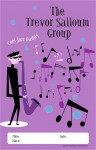 Trevor Salloum Music Site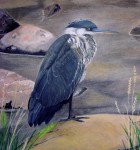 Artist
Kelowna, V1V 1N4, 378 Clifton Road North
Ph. (250) 763 - 6233
Rod McAuley specializes in Golf Course Paintings. He also likes seascapes and the odd mountain scene.
Potter/Painter, educator
Kelowna , V1Y 6Z1, 108-421 Cawston Ave.
Ph. 250-763-1875 or 250-763-1875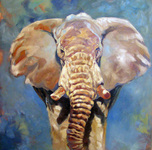 Kindrie Grove Studios: Inspiring Art! Kindrie Grove Studios is a working studio, a classroom for workshops and courses and an creative gathering space. Come in and see Kindrie's latest paintings and sculpture.
Penticton, V2A 5B2, 201, 262 Main Street
Ph. 250 490 1625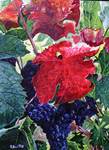 Nature Artist
Lake Country, V4V 1L4, 10066 Wilson Road
Ph. 250-766-0335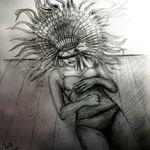 New artist wants some publicity.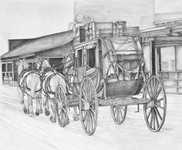 graphite pencil artist
Oliver, V0H 1T0, RR2 S6C26
Ph. 250-485-0988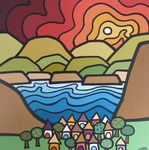 Leanne Spanza is an Okanagan Artist who captures the simplistic beauty of the land that surrounds us with her bold, contemporary landscapes. Studio visits are welcomed by appointment
Kelowna, V1X 2G1, 290 Ponto Road
Ph. 250 718 5571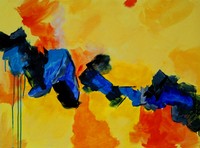 We live in a glass box, eat what we grow and paint things that are not real. Yes, we use paint and canvas, but we also use rusty steel, tomatoes and buildings to explore what it means to be alive. Let us know if YOU have found the answer!
Naramata, V0H 1N0, 2843 Arawana Pl, Site 11 Box A Comp 5
Ph. 250-276-4253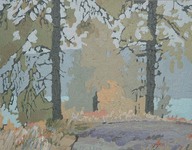 Pottery and Painting
Naramata, V0H 1N0, 680 Robinson Avenue
Ph. 250-496-5023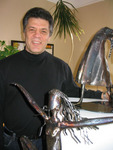 Lawrence creates bold, lively figurative metal sculptures for your home, office or garden.
Penticton, V2A 1A4, 495 Vancouver Avenue
Ph. 250-493-3273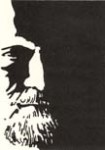 Artist
Lake Country, V4V 1B2, 16766 Carr's Landing Rd.
Ph. (250) 766-4459