Welcome to our Stained Glass guide for information about Stained Glass in Okanagan Valley.
Jewlry, Home Decor, Glowing Glass Art & More
Kelowna, V1V1V5, 38 - 555 Glenmeadows Road
Ph. 250-878-5784 or 250-448-4242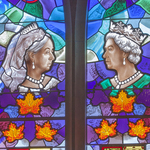 The Goodman Zissoff Stained Glass Studio, founded 1998, stemmed from its parent company, Russell C. Goodman Stained Glass, founded 1952. In 2012, Goodman Zissoff Stained Glass was commissioned to create the Diamond Jubilee Window for the Senate of Canada.
Kelowna, BC, 490 Pearson Rd
Ph. 250-000-0000
Mystic Glassworks, Okanagan Valley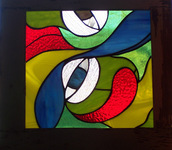 Mystic Glassworks ~ Custom Stained Glass, Repairs & Restorations
Vernon, V1T 1K7, 3807 A Okanagan Ave
Ph. (250)558-4954