Total listings: 2 Showing: 1-2
Page:

[1]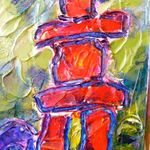 Recycled Paint, Reclaimed Wood made Refreshingly New, by chocoholic Sidney artist Nicola Furlong. Nicola's eclectic palette often includes recycled acrylic paint, reclaimed wood, joint compound, bold colours & mixed media.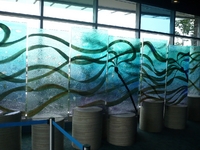 'Silastial Glass' is the name Rick Silas gave to an art form he has been developing over the last three decades.