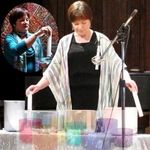 Full Circle is a great store downtown Victoria offering awesome gifts, supporting local artists and fair trade initiatives, and you can find affordable jewellery, clothing, yoga pants, teas, candles, incense, prayer flags.... Always fun to browse and relax the soul. I went to Full Circle ...
Posted by: Sibylle Zilker Tuesday Nov 12, 2013 17:58
Categories: from the heart | Tags: books, fair trade, healing arts, music, spirituality, therapy, victoria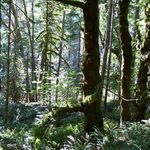 Had a fabulous hike on Thursday with Marion from "Trek and Treats". The Galloping Goose is always amazing, even in November. We hiked through ancient rain forest, watched an otter diving, splashing, and hunting for salmon in Veitch Creek and even found mushrooms along the path. In this ...
Posted by: Sibylle Zilker Friday Nov 08, 2013 15:19
Categories: Adventure, Wildlife & Nature | Tags: East Sooke, hiking, Metchosin, mushrooms, otter, rain forest, salmon, trails, victoria, westcoast