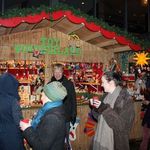 It was my first time experiencing the Vancouver Christmas Market and I was really impressed. Definitely brought back memories of Christmas Markets in Germany and considering that it's only been around since 2010 the organizers have done a really good job. Most of the wooden huts were selling ...
Posted by: Sibylle Zilker Thursday Dec 12, 2013 20:09
Categories: Events & Festivals, Food & Drink, Kids & Family | Tags: ethnic food,, music, Vancouver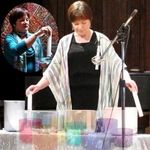 Full Circle is a great store downtown Victoria offering awesome gifts, supporting local artists and fair trade initiatives, and you can find affordable jewellery, clothing, yoga pants, teas, candles, incense, prayer flags.... Always fun to browse and relax the soul. I went to Full Circle ...
Posted by: Sibylle Zilker Tuesday Nov 12, 2013 17:58
Categories: from the heart | Tags: books, fair trade, healing arts, music, spirituality, therapy, victoria