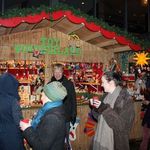 It was my first time experiencing the Vancouver Christmas Market and I was really impressed. Definitely brought back memories of Christmas Markets in Germany and considering that it's only been around since 2010 the organizers have done a really good job. Most of the wooden huts were selling ...
Posted by: Sibylle Zilker Thursday Dec 12, 2013 20:09
Categories: Events & Festivals, Food & Drink, Kids & Family | Tags: ethnic food,, music, Vancouver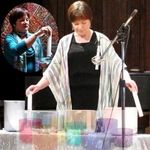 Full Circle is a great store downtown Victoria offering awesome gifts, supporting local artists and fair trade initiatives, and you can find affordable jewellery, clothing, yoga pants, teas, candles, incense, prayer flags.... Always fun to browse and relax the soul. I went to Full Circle ...
Posted by: Sibylle Zilker Tuesday Nov 12, 2013 17:58
Categories: from the heart | Tags: books, fair trade, healing arts, music, spirituality, therapy, victoria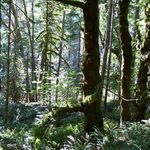 Had a fabulous hike on Thursday with Marion from "Trek and Treats". The Galloping Goose is always amazing, even in November. We hiked through ancient rain forest, watched an otter diving, splashing, and hunting for salmon in Veitch Creek and even found mushrooms along the path. In this ...
Posted by: Sibylle Zilker Friday Nov 08, 2013 15:19
Categories: Adventure, Wildlife & Nature | Tags: East Sooke, hiking, Metchosin, mushrooms, otter, rain forest, salmon, trails, victoria, westcoast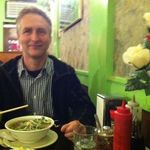 It's getting colder every day now, winter is approaching. As much winter as Victoria will get of course: maybe 1 or 2 days of snow this year? Anyhow it feels chilli – at least it's a lot more humid than the prairies. And this humid chill creeps into your bones, right in time for ...
Posted by: Sibylle Zilker Tuesday Oct 29, 2013 18:12
Categories: Food & Drink | Tags: ethnic food,, restaurant, victoria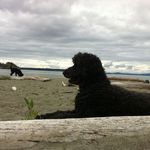 How did it come to this? Why am I writing? What inspired me? I guess the first thing I ever wrote that is similar to what I am intending to do is writing a travel journal when we took the night train from Munich to the North Sea in Germany. Our kids were then 2 and 4 and we went on this ...
Posted by: Sibylle Zilker Saturday Sep 07, 2013 13:35
Categories: from the heart | Tags: westcoast