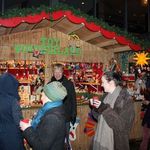 It was my first time experiencing the Vancouver Christmas Market and I was really impressed. Definitely brought back memories of Christmas Markets in Germany and considering that it's only been around since 2010 the organizers have done a really good job. Most of the wooden huts were selling ...
Posted by: Sibylle Zilker Thursday Dec 12, 2013 20:09
Categories: Events & Festivals, Food & Drink, Kids & Family | Tags: ethnic food,, music, Vancouver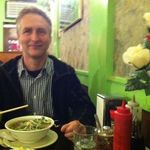 It's getting colder every day now, winter is approaching. As much winter as Victoria will get of course: maybe 1 or 2 days of snow this year? Anyhow it feels chilli – at least it's a lot more humid than the prairies. And this humid chill creeps into your bones, right in time for ...
Posted by: Sibylle Zilker Tuesday Oct 29, 2013 18:12
Categories: Food & Drink | Tags: ethnic food,, restaurant, victoria