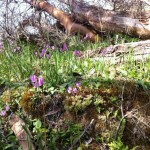 An awesome place to go for a short hike in Saanich is Bear Hill. Early April, when the wild flowers are already out, there are a lot of great spots to go for a hike around Victoria. When you hike up Bear Hill though you can almost be certain to always see eagles, ravens, turkey vultures, and ...
Posted by: Sibylle Zilker Monday Apr 21, 2014 12:14
Categories: Kids & Family, Wildlife & Nature | Tags: bird watching, day trip, farms, hiking, organic food, regional park, Saanich, Sidney, spring flowers, trails, victoria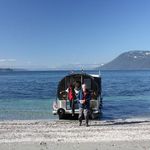 We were lucky! I think we caught the most beautiful day in February for our trip to Portland Island. The island is part of the Gulf Islands National Park Reserve and is easily reached by a passenger ferry departing from Canoe Cove. Of course you can also use your own boat or kayak over to the ...
Posted by: Sibylle Zilker Tuesday Mar 18, 2014 09:59
Categories: Adventure, Kids & Family, Wildlife & Nature | Tags: day trip, hiking, National Park, Sidney, trails, victoria, water taxi, westcoast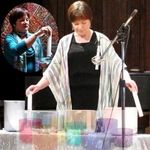 Full Circle is a great store downtown Victoria offering awesome gifts, supporting local artists and fair trade initiatives, and you can find affordable jewellery, clothing, yoga pants, teas, candles, incense, prayer flags.... Always fun to browse and relax the soul. I went to Full Circle ...
Posted by: Sibylle Zilker Tuesday Nov 12, 2013 17:58
Categories: from the heart | Tags: books, fair trade, healing arts, music, spirituality, therapy, victoria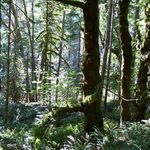 Had a fabulous hike on Thursday with Marion from "Trek and Treats". The Galloping Goose is always amazing, even in November. We hiked through ancient rain forest, watched an otter diving, splashing, and hunting for salmon in Veitch Creek and even found mushrooms along the path. In this ...
Posted by: Sibylle Zilker Friday Nov 08, 2013 15:19
Categories: Adventure, Wildlife & Nature | Tags: East Sooke, hiking, Metchosin, mushrooms, otter, rain forest, salmon, trails, victoria, westcoast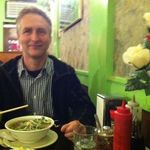 It's getting colder every day now, winter is approaching. As much winter as Victoria will get of course: maybe 1 or 2 days of snow this year? Anyhow it feels chilli – at least it's a lot more humid than the prairies. And this humid chill creeps into your bones, right in time for ...
Posted by: Sibylle Zilker Tuesday Oct 29, 2013 18:12
Categories: Food & Drink | Tags: ethnic food,, restaurant, victoria