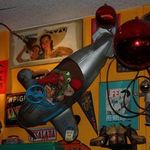 Breakfast at Sophie's Cosmic Cafe - always a winner! Went there again last week and it was amazing - as to be expected! The funky place has stories to tell, interesting customers, is a Kitsilano landmark by now (since 1988), and the food is fabulous and surely not to be missed. Whether you ...
Posted by: Sibylle Zilker Thursday Jan 16, 2014 20:46
Categories: Food & Drink, Kids & Family | Tags: breakfast, restaurant, Vancouver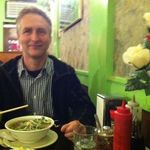 It's getting colder every day now, winter is approaching. As much winter as Victoria will get of course: maybe 1 or 2 days of snow this year? Anyhow it feels chilli – at least it's a lot more humid than the prairies. And this humid chill creeps into your bones, right in time for ...
Posted by: Sibylle Zilker Tuesday Oct 29, 2013 18:12
Categories: Food & Drink | Tags: ethnic food,, restaurant, victoria