Breakfast at Sophie's Cosmic Cafe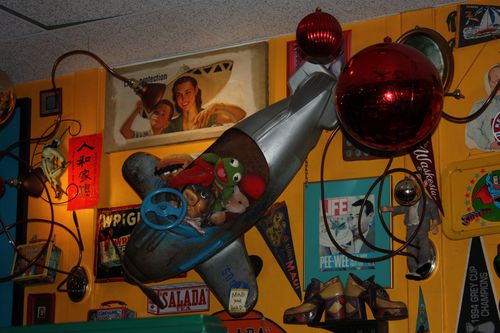 Breakfast at
Sophie's Cosmic Cafe
- always a winner!
Went there again last week and it was amazing - as to be expected!
The funky place has stories to tell, interesting customers, is a Kitsilano landmark by now (since 1988), and the food is fabulous and surely not to be missed. Whether you are looking for an unusual breakfast place or take the kids for dinner.
We had the Deluxe Veggie Omelette and the Eggs Benedict Florentine. Very satisfied, very happy! Would be great to have one of two vegan breakfast options besides the house saIad and the falafel plate I guess but we'll definitely be back!
Posted by: Sibylle Zilker Thursday Jan 16, 2014 20:46
Categories: Food & Drink, Kids & Family | Tags: breakfast, restaurant, Vancouver