Relax with all the comforts of the hospitality and charm of an Inn. Generally, Inns are quaint facilities often less rooms than hotels and the owners are often onsite. Many BC families have built these accommodations and still operate them today. Inns provide rooms complete with linens, possibly kitchenettes, possibly swimming pools, or games rooms to find out more check with the listings below.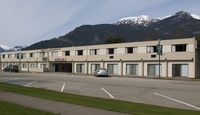 Plan your Squamish accommodations with the August Jack Motor Inn.
Squamish, V0N 3G0, 37947 Cleveland Avenue
Ph. 1.888.892.3502 or 604.892.3504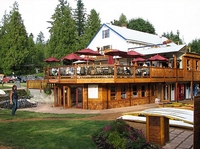 Historic Hotel & Resort with Cottages, RV Park, Campground, full-service marina, full licensed restaurant & pub, housekeeping cottages and gift shop
Quadra Island, V0P 1H0, PO Box 100 Heriot Bay
Ph. 1-888-605-4545 or 250-285-3322
Make the Inn on Long Lake your home away from home.
Nanaimo, V9T 1W6, 4700 North Island Highway
Ph. 1-800-565-1144 or 250-758-1144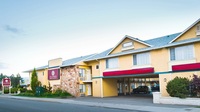 Located at Gordon Drive and Harvey Avenue - Walk to downtown Kelowna, BC. - Free continental breakfast with Organic options - 3 bed suites: 2 bed suites: standard guest rooms - Pet friendly
Kelowna, v1y 8s4, 1070 Harvey Avenue
Ph. 1.800.667.6133 or 250.762.2533
Experience comfortable, tastefully decorated and well appointed guest rooms and friendly staff.
Chetwynd, V0C 1J0, 4820 North Access Road
Ph. 1.877.355.3500 or 250.788.3000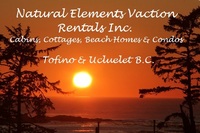 Tofino & Ucluelet / Natural Elements Vacation Rentals Inc. Over 20 plus luxurious vacation rental accommodations on the West Coast of Vancouver Island! Book Cabins, Beach homes, Apartments, Condos and Cottages online today!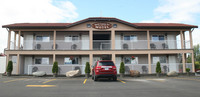 Clean affordable accommodations and great food at the North Country Inn Ltd.
Vanderhoof, V0J 3A0, Box 2390, 2625 Burrard Ave
Ph. 250-567-3047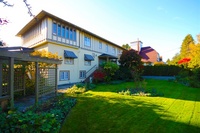 Enjoy the tranquility of a traditional English home in the heart of Oak Bay Village.
Victoria, V8S 5E3, 1052 Newport Ave.
Ph. 1 800 575 3812 or 250 598 3812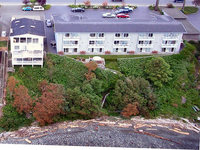 Relax at our Oceanfront Motel.
Campbell River, V9W 2B9, 517 Island Highway
Ph. 877 286 1156 or 250 286 1156
Whether you are traveling with family, on business, or bringing a sports team we have accommodation for you. Looking for an extended stay? Ask about our Apartment and Studio Suites.
Victoria, V9A 1L1, 123 Gorge Road East
Ph. 1-888-468-3514 or 250-386-1422
Great value 3 star accommodation; central location; amazing facilities - guest kitchen, games room, movie room (free rentals); friendly, knowledgeable team. Summer and winter packages available (discounts) - come and enjoy Fernie!
Fernie, V0B 1M0, 1101 7th Avenue, Box 2294
Ph. 1-800-977-2977 or (250) 423-4622
»
Rooms
from: $ 105.00 per night
Tucked away amongst the orchards and vineyards, overlooking Kettle Pond.
Osoyoos, V0H 1V5, 6813 Meadowlark Drive
Ph. 250.495.5229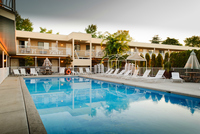 Full Kitchen Suites - Walk to popular Gyro Beach - Indoor pool and hot tub - Outdoor pool and hot tub - gas BBQ's - Fitness centre - Family friendly - 100% non-smoking and pet free.
Kelowna, V1w 3T1, 3152 Lakeshore Road
Ph. 1.800.663.4347 or 250 763 5013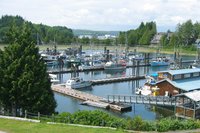 Clean & friendly motel within walking distance to restaurants, tour operators and the Wild Pacific Trail.
Ucluelet, V0R 3A0, 279 Hemlock Street
Ph. 250-726-7732

A Luxury Private Bed and Breakfast/Retreat on Green Lake, 70 Mile House. Groups, family gatherings, camping, cabins, summer and winter activities. Horseback riding nearby.
70 Mile House, V0K 2K0, 101 North Bonapart Road
Ph. 1-855-844-4242 or 1-250-644-4242