A 4" grizzly bear carved in relief in an 11" spruce burl. The bear is walking across a large rock inset into the wood.

For Sale: $100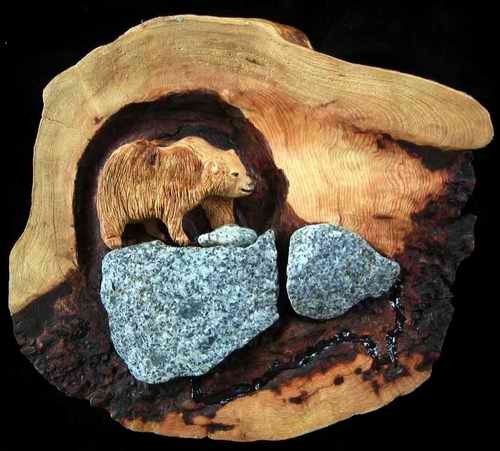 Portraits carved in wood make a unique gift that lasts for generations. Finsh can be natural or acrylic paint. Price starts at $150 depending on size and type of wood.
Animal Portraits - Capture the image of a beloved animal by having it carved in wood for a cherished gift or as a trophy. Pricing starts at $150 plus S&H. Send a photo to obtain a quote to norah@lovingcreations.net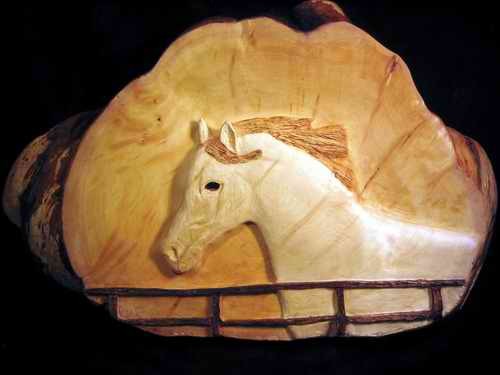 Decorative Carving - custom designs carved in hope chests, tables tops, shelving or doors. The carving shown has a shelf and a place to hold a candle or small plant.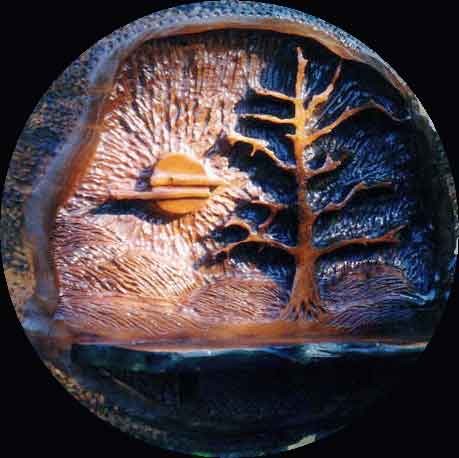 One-of-a-kind Gnome Homes - Ideal for the garden or front porch to welcome guests. In this little house a solar panel provides the energy for the light to come on automatically when it gets dark. For Sale: $85
To see more gnome homes for sale visit http://www.lovingcreations.ca/for_sale.htm