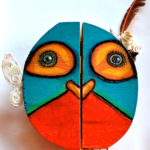 A true coast to coast spirit who is happiest surrounded by ocean. Lourie is a multimedia artist who was born in Newfoundland and now resides in the Comox Valley with her family. Lourie's artwork often involves collaboration with nature and incorporates i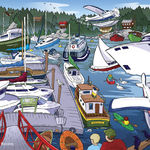 Colourful, whimsical, original Fine art reproduced as greetings cards, prints and fabric goods.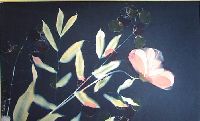 Artist / Photographer / Instructor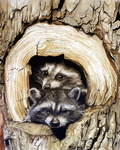 Fine Art and Illustration. Specializing in Wildlife Art, Pet Portraits and Illustration. Workshops now being offered in Courtenay. Full details on my website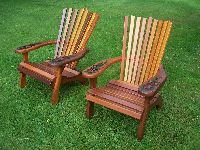 Custom Woodwork & Funky Junky Metal Artworkds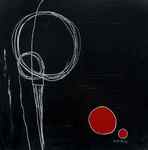 Artspace 05, Janyt Piercy, Comox Valley
Acrylic & mixed media work by Janyt Piercy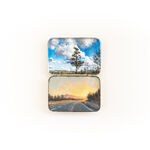 Shelley Vanderbyl. Relational art. Paint is part of it. ~Art as medicine. Large Frescos & tiny medicine tins.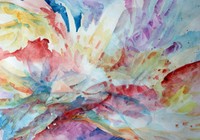 Zephyr Dawn Studios, Deena Press, Comox Valley
Zephyr Dawn Studios presents Vancouver Island. Preview at www.artzephrdawn.makeswebsites.com