Total listings: 23 Showing: 41-23
Page:

[
1
]
[2]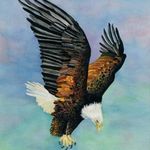 Wildlife Art in Water Colour & Acrylics. Donna always starts her paintings from the eyes then works to illustrate the full image.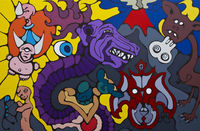 Jacob Hokanson, Cobble Hill
Dynamic work involving bold acrylics on vast canvases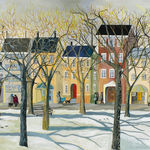 Laurel creates her images from her memory and imagination. Her paintings have a storytelling quality and are joyful in nature depicting whimsical scenes of life.