Total listings: 5 Showing: 1-5
Page:

[1]


Margot Page is an Enamellist who works on Sheet Steel, in Duncan, BC. She is currently President of Imagine That Artisans' Designs, in downtown Duncan, BC.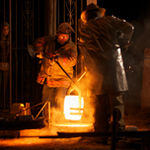 A fine art gallery and sculpture garden featuring the works of Jock Hildebrand and other BC / West Coast artists. We also offer complete framing services.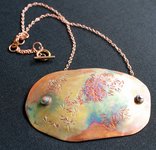 Welcome to my studio for making jewelry using metal clay, argentuim silver, and copper sheet as well as knitted and braided coloured wire for necklaces and bracelets. I also create patinas by torch painting. Metal Clay Workshop Oct. 20,21 see website