Total listings: 7 Showing: 1-7
Page:

[1]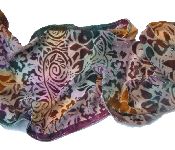 Laurie's passion for colour & texture is apparent in her silk-rayon 'devore' accessories, all hand-cut & hand dyed for total uniqueness.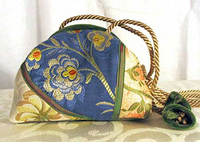 Fabric Arts: One-of-a-kind handbags, garments and scarves from an award-winning artisan. Each item is individually designed and hand made.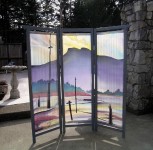 Textile Artist--Custom designed apparel, artworks(hangings, banners, pillows, scarves, fashion yardage, quilting yardage and patterns) and Silkpainting Workshops(studio based or your location). Rosome,gutta-resist, natural dyes,shibori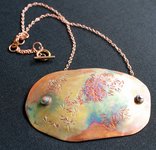 Welcome to my studio for making jewelry using metal clay, argentuim silver, and copper sheet as well as knitted and braided coloured wire for necklaces and bracelets. I also create patinas by torch painting. Metal Clay Workshop Oct. 20,21 see website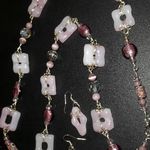 Jewelery Artist, Karen is a new resident of Cobble Hill, has always enjoyed creating and customizing the world around her. For many years she was a textile artist and a number of needlework techniques are employed in her creations.