Total listings: 5 Showing: 1-5
Page:

[1]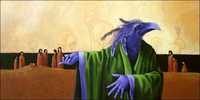 Ron Stacy paints the magic of the west coast in acrylic and oils. He finds inspiration in the mythological characters from around the world, and puts his own twist to their actions. Please note, Stacy Studios is now closed. for more information, go to s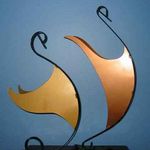 Metal art and scupltures and much more! Check it out!!!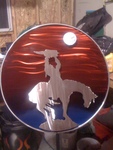 I am an Aboriginal metal artist based in Penticton, BC. I am from the Okanagan Nation and a member of the Penticton Indian Band. I began my art career as a tattoo artist and after 17 years, turned my hobby of metal artistry into a full time endeavor. M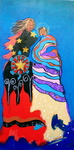 Lee Claremont, Kelowna
First Nations Contemporary Artist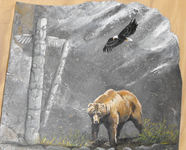 Marqui Thorsteinson, Oliver
Watercolours, Acrylics and Oils. Also carving, burning and beading on gourds. Slate preferred support for acrylics. Classes and workshops offered. Commissions welcome