Lovely gallery with a stunning view of the Englishman River Valley. Watercolors and encaustics. Additional gift items, including cards and quilting.


The Gallery contains multiple oil and water colour paintings on various subjects. The Gallery also displays paintings by other artists.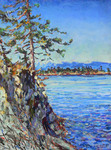 Pastels of Life, D. F. Gray, Errington
Pastels 'en plein aie' from the East Coast of Canadas West Coast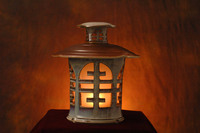 Crazy Duck Pottery, Andrew Hain, Errington
Handmade stoneware pottery, garden decor and dinnerware


Dave's hand forged work is done mostly with recycled steel. Through this medium, he incorporates marine themes with coastal wildlife to create abstract & free-form steel sculptures. Debra uses gemstones & crystals with silver & gold fill to create exqui


Oil and encaustic paintings, portraits, animals, landscapes, deep space images. Also mixed-media, watercolors, charcoal drawings.

AN Adventure Design Studio, Audrey Parchewsky, Parksville
AN Adventure Design Studio - silversmithing classes and studio - studio has 8 benches set up to teach silversmithing, lapidary and beading and much more. Classes available all year round-join us for a 4 week course or a 1 day course. Contact Audrey 250-24

Major Art Gallery & Studio, Lloyd Major, Parksville
Lloyd is a Canadian artist who specializes in old growth forests, landscapes, seascapes and wildlife. Lloyd's studio and gallery are in Parksville on Vancouver Island, BC, Canada