Total listings: 7 Showing: 1-7
Page:

[1]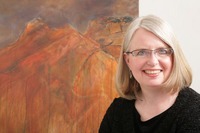 Patt is an award winning canadian artist and workshop facilitator. She works from her Parksville studio on Vancouver Island. Her mediums are acrylic and encaustic, adding collage elements and image transfer.


Earth Attitudes is a working studio creating functional art. Hand sculpted tiles, sprigs, complete backsplashes and opening surrounds are custom made and fired in the studio. The gallery also sells fine art sculptures and wood carvings.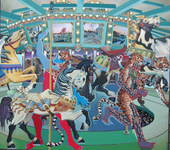 Ian Garrioch BFA MFA: Ian served on the Visual Arts Faculty of the University of Vancouver Island for 27 years. Now retired, he continues to explore visual imagery via acrylic painting and mixed media drawing as well as producing funky clocks.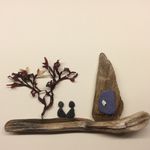 Shadow box pictures using beach pebbles, driftwood, shells etc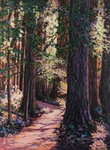 Contemporary artist, landscapes, still life, acrylic & mixed media. Prints & cards available. "When the scenery leaves you speechless, put it down on canvas for all to enjoy!"


Oil and encaustic paintings, portraits, animals, landscapes, deep space images. Also mixed-media, watercolors, charcoal drawings.