Total listings: 7 Showing: 1-7
Page:

[1]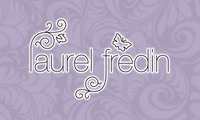 I have learned to embrace the many creative outlets I indulge, I'm a multi-tasker. A few disciplines I enjoy are pottery, painting, sketching, lampworking, beaded jewelry, silversmithing and graphic design. www.laurelfredin.ca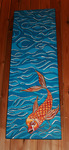 Acrylic Artist, Graphic Designer, Illustrator, Screen Printer, Derby Business www.derbylove.ca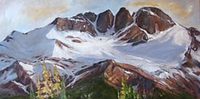 DESTANNE NORRIS MFA Primarily an oil painter of landscapes, Destanne's practice and work is based upon her passion for nature and her direct experiences while on adventures into wilderness and natural environment areas.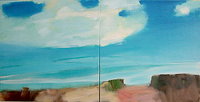 Okanagan Artists, River Lewis, Canadian Art, BC Art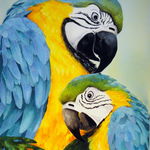 WATERCOLOR PAINTING WORKSHOPS, Beginners Classes, Intermediate classes, private lessons. Visitors welcome, call or email first.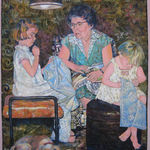 Gail Thomas Art-Commissions and Art Classes/Workshops

Washout 18 X 24 Oil on canvas $900.00