Welcome to our Artists & Fine Art Artisans guide for information about Artists & Fine Art Artisans in City of Victoria.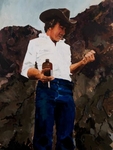 Leigh uses energetic line and color to produce intriguing work in both Acrylic paint and original prints. The resulting bold imagery allows the viewer their own interpretation of human figures in their environments.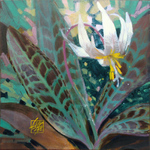 Ken Campbell Fine Art. Paintings & Drawings, Workshops, LE Giclees
Victoria, V8P 3V2, 3485 Diana Road
Ph. (250) 592-8999
Marine woodcarvings of whales, sharks and dolphins
Victoria, V8Z 3G4, 4560 West Saanich Road
Ph. 2504799165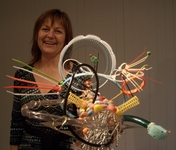 Painter, Sculptor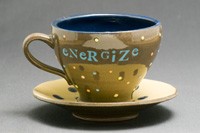 pottery tableware
Victoria, V9E 2A9, 5321 Old West Saanich Rd.
Ph. (250) 413-6782
Freiberufliche Künstler / Maler. Meisterschüler von Professor Höhl, Marburg, Deutschland und der Akademie der Bildenden Künste in Kassel, Deutschland.
North Saanich, V8L 1KZ, Orchideenweg 34, 34128 Kassel, Germany
Ph. 250.655.5049 or 0049.561.8820254

Uncover the essence of light and colour with Epiphany Designs Stained Glass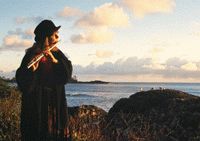 I am a professional musician who will make any event a special and for ever to remember.
Victoria, V8N 3L3, #23 4391 Torquay Drive
Ph. (250) 370-2103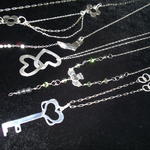 I am a silversmith who creates 3 quite different styles; Symbolic, Celtic and natural gemstone jewellery by hand.
Victoria, V9A 4B9, 1020 McCaskill Street
Ph. 250-216-9865 for text only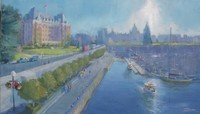 Paintings, plein air sketches of Victoria BC, Canada. Local and international scenes. Good prices, good investments.
Victoria, V8S 5J3, 314-1419 Stadacona Avenue
Ph. (250)598-6517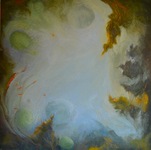 oil painting, acrylic painting, vic west art quest studio tour
Victoria, V9A2Z9, 2-645 Pine Street
Ph. 250.383.2050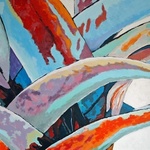 Viusual Artist
Victoria, V8T 3W7, 2813 Blackwood Street
Ph. 250 920 5654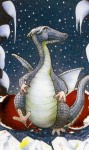 Artist/Illustrator
Victoria, v8P 3P3, 3820 Blenkinsop Road
Ph. 215 382 1956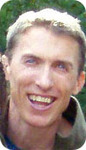 Intuitive Personal Portraits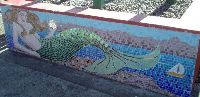 Mosaic, Glass, Sculpture
Victoria, V8V 1S9, 608-647 Michigan St.
Ph. 250-385-2541
I'm an Oil Painter, painting people, landscapes and still life. I also teach introduction to oils- 2 hr sessions.
Victoria, V9A2Z9, Pine Street
Ph. 250-480-2577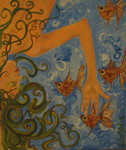 An Artist Bridging the Worlds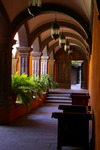 Giclee Prints
Victoria, BC, P.O. Box
Ph. (250) 592-1793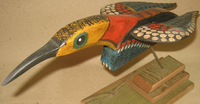 Wooden Folk Art
Victoria, V8P 3T2, 3914 Braefoot Rd
Ph. 477-8511
Beauty and luxury explored through abstraction!
Victoria, V8Y 2V2, 4606 Boulderwood Dr.
Ph. (250) 381-1688