Total listings: 10 Showing: 1-10
Page:

[1]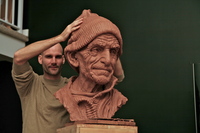 Figurative Works by Vancouver Sculptor James Stewart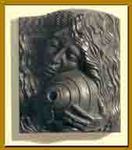 fine art sculpture, architectural and water features


Artist / Designer Kim Hunter / Indigo

Custom Woodcarving services by MK carving / Artist Mori Kono / ..... Hand carved door, soft and hard wood carving, mantel piece and home decor etc.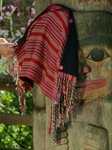 Canadian Metis Sash Fashions and Artworks by Mark MiLan

ROCK SCULPTOR, Rock sculpting evolved from Michelles time in Nursing and experience as a Licensed Auto Mechanic. Anatomy of nursing and the tools of mechanics geared Michelle for sculpting rock torsos. Influenced by Gothic Era, figuative . . .


Unconventional Contrivances & Machina Arcana for Home and Office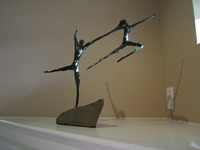 Maleko Jodon, Visual Artist specializing in Sculpture, Author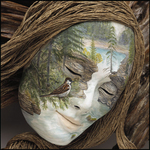 MASKS BY FRANCESCA PROFILI Hand painted , mask-shaped sculpture and art prints on canvas.