Inspired by our beautiful natural surroundings, British Columbia is the perfect home for thousands of artists, writers, sculptors and painters, who produce handmade products, unique house hold goods, art on canvas and some of the finest works in glass, fabric, paper, wood and metals. A collage of their work and experience is shared here in photography on our site. To visit their studios, learn about tours and locate where you can find these BC gifts to pick up during your visit.

Total listings: 8 Showing: 1-8
Page:

[1]

Ria Bos integrates fabric and natural materials to create vibrant works of art

Hand woven articles, handspun yarns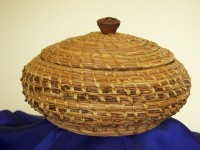 Ponderosa Pine baskets and Gourds


Master Spinner - spinning tutorials available; Traditional Hooked Rugs using yarn, supplies and instruction on spinning and hooking; West coast tapestries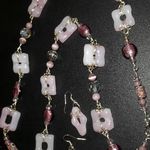 Jewelery Artist, Karen is a new resident of Cobble Hill, has always enjoyed creating and customizing the world around her. For many years she was a textile artist and a number of needlework techniques are employed in her creations.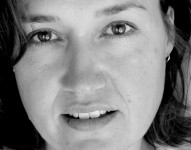 Multi-media artist/designer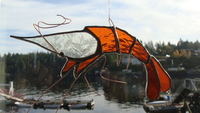 Sea Glass Creations from Bamfield, BC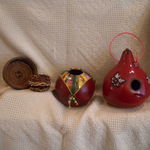 Pine needle baskets, kelp baskets, gourd art.. woodburned, pine needle trimmed, asian inspired, BC inspired designs

Page:

[1]