Inspired by our beautiful natural surroundings, British Columbia is the perfect home for thousands of artists, writers, sculptors and painters, who produce handmade products, unique house hold goods, art on canvas and some of the finest works in glass, fabric, paper, wood and metals. A collage of their work and experience is shared here in photography on our site. To visit their studios, learn about tours and locate where you can find these BC gifts to pick up during your visit.

Total listings: 4 Showing: 1-4
Page:

[1]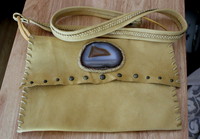 Jewelry and leather Designed and Hand crafted in Heldey, BC, in the South Okanagan. I have many new creations each month as new designs come to mind. Some of the pieces I create are unique and many one of a kind items.


Margot Page is an Enamellist who works on Sheet Steel, in Duncan, BC. She is currently President of Imagine That Artisans' Designs, in downtown Duncan, BC.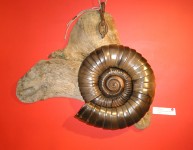 SEA-CHANGE Interior and landscape art. Vancouver Island studio-gallery producing clay and enamel wall pieces, with slumped glass, driftwood, and stone.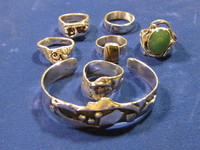 mixed metals jewelery designs

Page:

[1]