Inspired by our beautiful natural surroundings, British Columbia is the perfect home for thousands of artists, writers, sculptors and painters, who produce handmade products, unique house hold goods, art on canvas and some of the finest works in glass, fabric, paper, wood and metals. A collage of their work and experience is shared here in photography on our site. To visit their studios, learn about tours and locate where you can find these BC gifts to pick up during your visit.

business is closed, Kaslo
This business is closed

Ceridwen Soaps, City of Victoria
Ceridwen Soaps' line of soap, bath, and body products are made from only the finest ingredients and pure essential oils.


Dragonfly Dreaming Natural Care for Body & Spirit, Beth Lischeron, Cobble Hill
Dragonfly Dreaming Natural Care for Body & Spirit Dragonfly Dreaming is a leading pioneer in the organic body care world since inception in 1996. We wildcraft, distill, develop and manufacture an extensive line of healing products.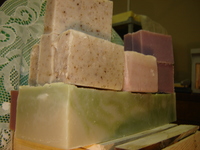 Karma Naturals Soapworks, Magi Buchanan, Kamloops
Soapmaking

Body Care Products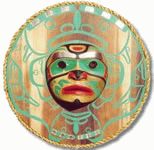 Kwakiutl Art of the Copper Maker Gallery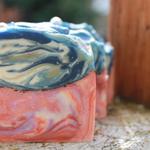 Invented in Mesopotamia Improved in the Renaissance Perfected in Powell River ************** Caring for your skin as much as it cares for you.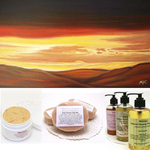 Marion Carrier Fine Art Gallery and Merica Natural Beauty Products Marion creates fine art oil paintings, photographs and natural, chemical free skin care products for display in her gallery. She also offers soap making classes, wooden soap molds and soa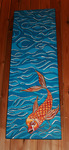 Acrylic Artist, Graphic Designer, Illustrator, Screen Printer, Derby Business www.derbylove.ca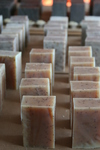 Nomads Essentials, Barbara McIntyre, Mayne Island
Artisan Soaps, Scentsational Body Care & Aromatic Home Products. Essentials for the Nomad seeker of natural and exotic scent that nourishes the body, soul and spirit. Hand crafted luxurious artisan soaps, scentsational body care and aromatic home products

Luxurious artisan handcrafted natural soap and body products made by the ocean and from the ocean.

Fibre Artist and soap maker working in the Kootenay town of Rossland. Making felt, handwoven blankets, multitudes of cold processed soap. Often using herbs and other local items if possible.


Natural Bath Products, create your own!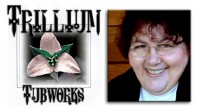 Handmade soaps with care and attention to the qualities of each ingredient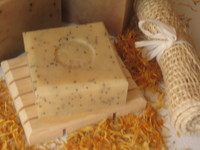 Handcrafted body and bath products using earth's gifts to cleanse the mind, body and spirit.

Page:

[1]