Inspired by our beautiful natural surroundings, British Columbia is the perfect home for thousands of artists, writers, sculptors and painters, who produce handmade products, unique house hold goods, art on canvas and some of the finest works in glass, fabric, paper, wood and metals. A collage of their work and experience is shared here in photography on our site. To visit their studios, learn about tours and locate where you can find these BC gifts to pick up during your visit.

Total listings: 25 Showing: 41-25
Page:

[
1
]
[2]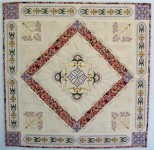 Textile & Fibre Artist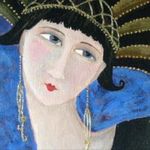 Marcia Stacy is known for her joyful Celebration series of paintings, but works in many diverse media including acrylic paint, polymer clay, fabric, metal and sculpted fine art dolls. A full time artist since 1996. please note Stacy Studios is now clo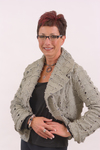 The Image Coach, Marianne Greaves, Vancouver
Art to Wear- One of a Kind- Custom Made Clothing

sewing design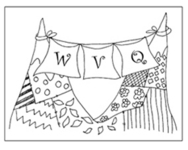 Whistler Valley Quilters' Guild, Whistler
Whistler Valley Quilters' Guild. The Guild meets on the 1st and 3rd Tuesday of each month, September to May. New members and visiting quilters are always welcome. Just e-mail whistlerquiltguild@gmail.com for more information.

Page:

[
1
]
[2]