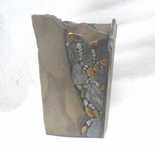 Artist offers Unique Functional Art Vases in Natural Stone and Semi-Precious Gemstones. His website offers online sale of vases as well as training and license options for his innovative methods and designs.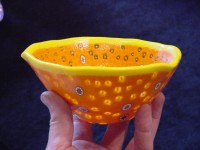 Mayne Island Glassblowing Studio/Gallery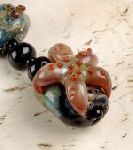 Hand made glass beads and jewellery, wood turnings, print and craft media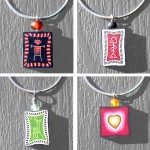 Jewelry and Crafts - polymer clay and other mediums. Available on Mayne Island BC and at the Granville Island Public Market in Vancouver BC. See www.gidva.org/artifact for details.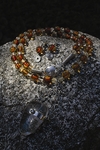 Silversmith and glass bead artist: jewellery designs not to be worn by the faint of heart!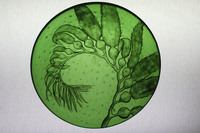 Fused and painted glass art for domestic or architectural uses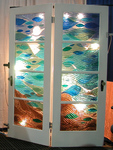 Fused, leaded stained and etched glass for your home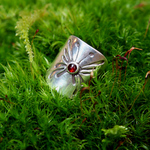 Hayden Harvey, Gabriola Island
Sterling silver & fused glass Jewelry & art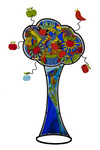 tammy hudgeon glassworks, tammy hudgeon, Gabriola Island
Colourful, original, award winning fused glass art for garden and home.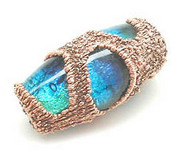 Salish Sea Beads, Linda James, Fulford Harbour
Artisan Glass Beads & Jewelry