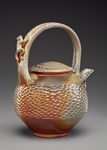 Pat Webber's pottery is high fire reduction stoneware, and wood fired stoneware. Pat's current work often includes animals as adornment on functional pots or as sculpture.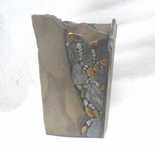 Artist offers Unique Functional Art Vases in Natural Stone and Semi-Precious Gemstones. His website offers online sale of vases as well as training and license options for his innovative methods and designs.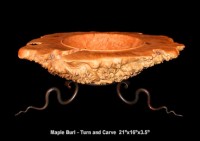 Artistic turning and carving on wood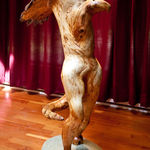 Gabriola Island-One of a kind Hand Crafted Wood Sculptures from Naturally Fallen Old Growth.By;Michael Auger **Nature Photography of The Pacific Nortwest**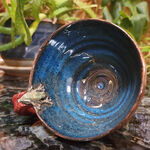 Unique one of a Kind Ceramic Creations Creations are inspired by the intense personal connection and draw I feel towards towards nature. I'm partial to allowing the clay to show me the way it naturally seeks to go.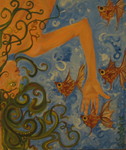 An Artist Bridging the Worlds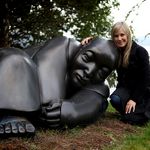 Lynn Demers, Professional Sculptor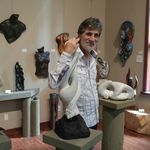 A study of conscious life and spirit, freedom and pressing the edges of the unknown. Mixed media artist and sculptor.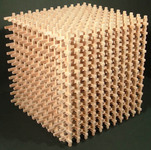 Geometric Algorithmic Constructivist Sculpture