Total listings: 29 Showing: 41-29
Page:

[
1
]
[2]

Canadian Contemporary Artist. Represented by Mayberry Fine Art Gallery, Toronto & Ian Tan Gallery, Vancouver. Large part of Brandy's work brings awareness to the environment & the pressures their fragile ecosystem faces with encroaching human development.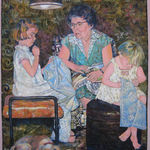 Gail Thomas Art-Commissions and Art Classes/Workshops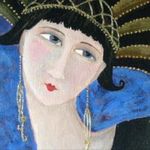 Marcia Stacy is known for her joyful Celebration series of paintings, but works in many diverse media including acrylic paint, polymer clay, fabric, metal and sculpted fine art dolls. A full time artist since 1996. please note Stacy Studios is now clo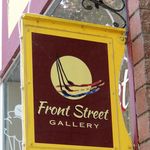 Welcome to our gallery located in the heart of the cultural area of Penticton. We are a group of local artists who exhibit a wide variety of artwork. We also feature Guest Artists which is sure to provide the viewer a reason to come back and visit.

NEW WORK - www.okanaganartnow.com - Okanagan art of Mal Gagnon - Original, Limited Edition and Giclee Prints and Artcards of Okanagan subjects.

Washout 18 X 24 Oil on canvas $900.00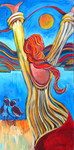 Okanagan Artist, Penticton
Okanagan Artist Laila Campbell who paints in acrylics Exhibits at Lloyd Gallery 18 Front St. Penticton.