Oil painting in Vancouver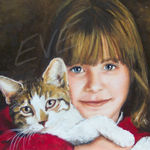 Eve Lees, Portrait artist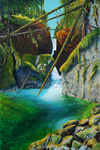 Join Louise Swan, a Canadian Westcoast artist as she builds on her love of capturing nature in all its splendor! Louise's paintings explode on the canvas in glorious, colourful landscapes, seascapes, still life and florals.

Tony Durke Arts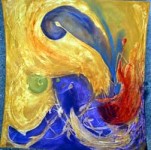 Bev Ellis, painter, sculptor, mixed media, and more: Descover the passion of this versatile artist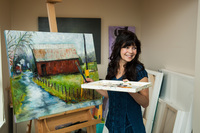 Susan Galick Painter and Visual Artist Susan Galick is a contemporary artist who works in both oil and acrylic. Her passion for life is evident in her use of bold, brilliant colours and expressive brushwork. Her subject matter draws imagination fr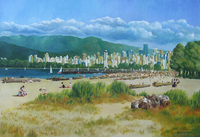 Ewa Pluciennik, Artist and Designer


watercolor,oil,acrylic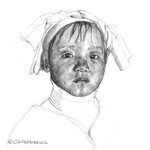 I am an artist living and working in Langley, B.C. I print original hand pulled prints, with an emphasis on portraits and figurative work. When I'm not painting, drawing or printing, I enjoy teaching drawing and painting at the Neighbourhood A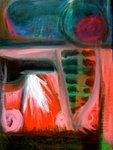 GOD PAINTER The art of Stigmatic Aura T. Pithart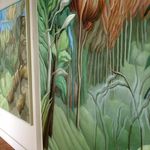 This is the working studio of Canadian visual artist, Lourdes Lara.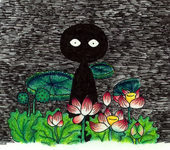 art at snow, Vancouver
kawaii art that is so cute that you won't believe it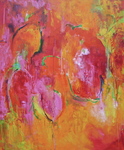 Pamela Holl Hunt, Richmond
Holl Hunt Fine Art-Colourful and uplifting abstract expressionist paintings in oils by Pamela Holl Hunt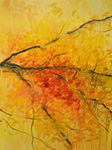 Alexander Bell Artist, Painter, Photographer, Alexander Bell, Vancouver
Alexander Bell is a Vancouver Artist , painter, photographer who explores a variety of subjects through oil painting, print media and photography. Alexander Bell is also open to commissions.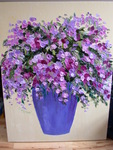 Sandi Forzani fine art inc., Sandi Forzani, Vancouver
Canadian fine artist, works with oil on canvas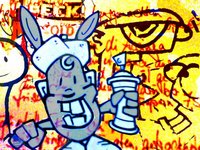 Ripplewalk, Jean-Paul Carthy, Vancouver
Canadian Artist : Jean-Paul Carthy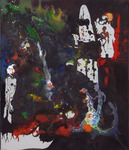 Sude Khanian, Vancouver Downtown
Vaguest Paintings by Sude Khanian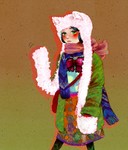 STH1D4, Richmond
Japanese fusion Contemporary Artist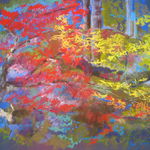 Pigeon Studio, West Vancouver
Page Samis Fine Art Paintings - A graduate of Sculpture from Vancouver School of Art with Honors in Color Theory. Studying Anatomy for entrance into Medical School has given her lines that are three dimensional.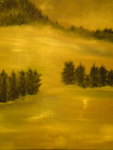 Ron Russell, Ron Russell, Vancouver
Oil Paintings landscape themes. member of ''OIL PAINTERS OF AMERICA'',OPA

A visitor to Vancouver?Leanne's studio is representative of a Downtown Eastside artist's studio.Streets are the public spaces, carved into the fabric of our city defining the flavour of our lives. Evocative urban landscapes.

Page:

[
1
] [
2
]
[3]
[
4
]