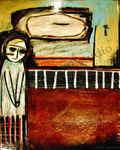 Fainting Goat Studio, Sonya Iwasiuk, Vancouver Downtown
Plaster on canvas with acrylic, charcoal, pastel and found metal objects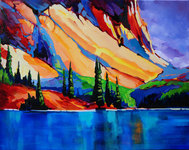 Acrylic paintings. As a Port Moody artist I am inspired by the magnificence of the landscape that I live in. In my paintings I strive to capture the beauty of BC using warm,rich colors and bold brushstrokes to create light and energy.

derek moore pottery - CLOSED, Vancouver
CLOSED CLOSEDCLOSEDCLOSEDCLOSEDCLOSED CLOSEDCLOSEDCLOSEDCLOSEDCLOSED CLOSEDCLOSEDCLOSED CLOSEDCLOSED

Gary Fox, Delta
"Frightened Little Cubs", 16x20.. (So many paintings to do.... so little time... ) AFCA, Signature member of the Federation of Canadian Artists

Two Divas Are Better Than One, Lambroula Pappas, Burnaby
Two Divas are Better than One Presents

G Boutique , Vancouver
Unique Artist Designed Fashions, Art & Decor by Vancouver, B.C. Artist/Designer Glynis Burke.

Mooshum's Little metis Jiggers, Robert Kelly, Vancouver Downtown
Aboriginal childrens dance group