Total listings: 27 Showing: 41-27
Page:

[
1
]
[2]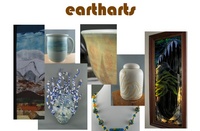 eartharts collects my creative work in fibre, fabric, clay, glass, metal and stone in one place. These materials vary greatly but all originate from the earth and I use them intentionally to honour their source.


Uncover the essence of light and colour with Epiphany Designs Stained Glass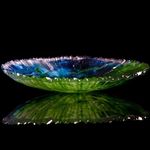 Light, colour and translucency are the wonderful things about glass and these qualities never fail to capture my imagination. Drawing, painting and printmaking are my passions on both paper and glass.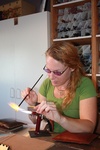 Nicole Valentine-Rimmer, Metchosin
Glassworker and metalsmith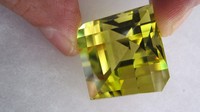 Pristine Gemstones, Victoria
The Ilusion Cut is one of my many unique cuts. All my gemstones are precision cut machine in which the optical property and best proportion of the gem is met.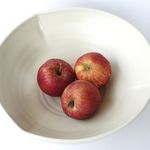 In my pottery you will find black and white functional ware as well as art pottery/sculpture using scraffito. I also have bright abstract paintings with water themes. I accept custom work within the realm of my style.