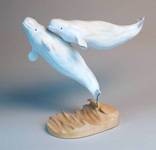 Marine woodcarvings of whales, sharks and dolphins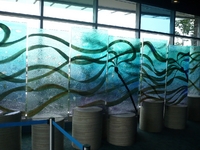 'Silastial Glass' is the name Rick Silas gave to an art form he has been developing over the last three decades.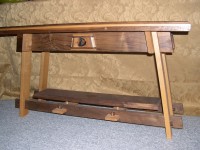 Combining local reclaimed woods with selected North American and European species, Craig breathes old life into new works. Furniture, Cabinetry, Canoes & Paddles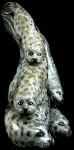 Craig Benson-Carvings in stone, wood & bronze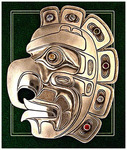 Kwakwaka'wakw artist Harold Alfred, Artworks include Wedding bands, Stained Glass, Totem poles, jewelery and carvings.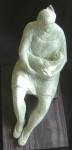 SCULPTURES - Clay, Stone & Metal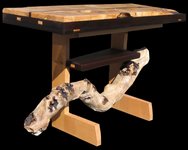 West Coast Wood Designs, Don Bastian, Sidney
Experience the WoW factor. Come visit on of Vancouver Islands most interesting venues. The largest wood gallery on the island, featuring 50 local artists.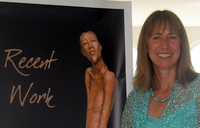 Ginny Glover, Victoria
Ginny Glover Artist/Sculptor A figurative sculptor living in Victoria, BC working in clay, resin and bronze. Ginny's work is represented in the Avenue Gallery in Victoria and is in private collections around the world. www.ginnygloverartist.com