Welcome to our Wood carving/turning guide for information about Wood carving/turning in Victoria.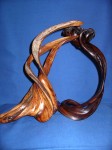 West Coast Wood Sculptor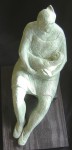 SCULPTURES - Clay, Stone & Metal
Victoria, V9E 2H5, 5361 Sparton Road
Ph. (250) 479-5614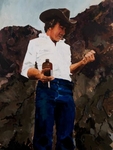 Leigh uses energetic line and color to produce intriguing work in both Acrylic paint and original prints. The resulting bold imagery allows the viewer their own interpretation of human figures in their environments.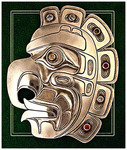 Kwakwaka'wakw artist Harold Alfred, Artworks include Stained Glass, Totem poles, jewelery and carvings.
Victoria, v8p 4e9, 3675 McIvor Ave.
Ph. 250.721.5788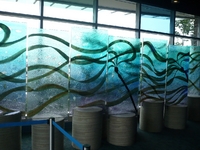 'Silastial Glass' is the name Rick Silas gave to an art form he has been developing over the last three decades.
Sidney, V8L 4M9, 2304 Oakville Avenue
Ph. 250-656-9370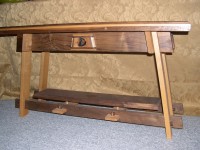 Combining local reclaimed woods with selected North American and European species, Craig breathes old life into new works. Furniture, Cabinetry, Canoes & Paddles
Victoria, V9E 2H1, 5940 A Old West Saanich Rd.
Ph. (250) 595-1698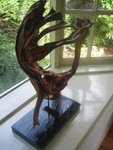 Wood Carver
Victoria, V8N 1V3, 2274 Arbutus Road
Ph. 250 472 1042
Small Exotic wood box
Victoria, V9C 3Z2, 215 Mary Hill Plc.
Ph. 250(478-0888)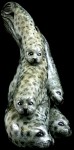 Craig Benson-Carvings in stone, wood & bronze
Piers Island, V8L 5Y7, 23 McKenzie Crescent
Ph. 2506563617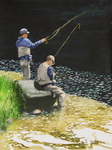 Painter and Sculptor
Victoria, V9A5B9, 381 Dunsmuir Rd. #309
Ph. 250 3867772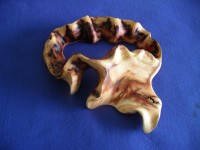 West Coast Wood Sculptor
Victoria, V8N 3L3, #5 - 4391 Torquay
Ph. 250 721-2310
Marine woodcarvings of whales, sharks and dolphins
Victoria, V8Z 3G4, 4560 West Saanich Road
Ph. 2504799165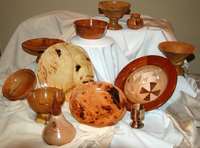 Woodturning
Victoria, V9A 3E3, 655 Griffiths Street
Ph. 250 384-7898
Ginny Glover, Victoria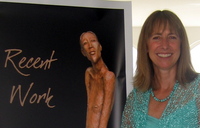 Ginny Glover Artist/Sculptor A figurative sculptor living in Victoria, BC working in clay, resin and bronze. Ginny's work is represented in the Avenue Gallery in Victoria and is in private collections around the world. www.ginnygloverartist.com
Victoria, V8N1M1, 2892 Tudor Ave
Ph. 2503602142
West Coast Wood Designs, Don Bastian, Sidney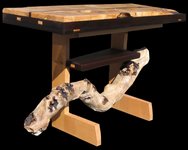 Experience the WoW factor. Come visit on of Vancouver Islands most interesting venues. The largest wood gallery on the island, featuring 50 local artists.
Sidney, V8L4Y3, 9851 Seaport Place
Ph. 250 514 5030
Pacific Brant Carving and Art Show, Dennis Drechsler, Victoria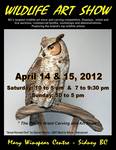 Wildlife Art Show next years show is on April 5 & 6, 2013 at Mary Winspear Centre Sidney BC
Victoria, V8Z3G4, #5 - 4560 West Saanich Road
Ph. 2504799165 or 2504799165