Welcome to our Weaving guide for information about Weaving in Victoria.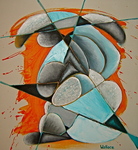 Visual artist working in 2D, 3D and mixed media
Mill Bay, V0R 2P2, Shawnigan Mill Bay Road
Ph. 250 715-6655

Kelp Baskets, Gourds and Collaged Pins
Sooke, V9Z 0J9, 3183 Robinson Road
Ph. 250-642-3798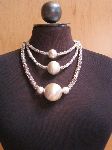 One of a kind Jewellery
Victoria, V8S 4X1, 1183 Oliver St.
Ph. 250 818 8778

West Coast Tapestries, Handwoven Blankets & Scarves, Felted Items, Table Linens, Art Baskets and Traditional Hooked Rugs
Sidney, V8L 2Z9, 9600 Third Street
Ph. (250)656-4201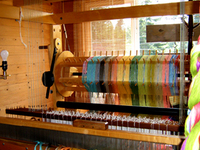 Weaving and Handwovens
Sooke, V9Z 0X6, 7 - 6171 Kirby Road
Ph. 250-642-4086
Weaverbird Designs One of a kind clothing and articles for the home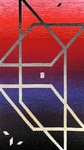 Original handwoven wall hangings/rugs - creations made from natural fibers such as wool for the weft and linen for the warp. Simple designs - subtle but striking.
Hand woven articles, handspun yarns, basketry, felting
Victoria, V8P 5k8, 3938 Jessica Place
Ph. (250) 721-1873