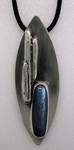 METALsmith & JEWELRY artist - handcrafted, organic designs in jewelry and functional items are found in our "Elemental Collection". For dog lovers, our "Canine Collection" consists of our handcrafted dog themed jewelry for dog lovers and others.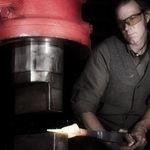 Artist Blacksmith Jake James specializes in architectural and sculptural work, and runs blacksmith courses from his Metchosin forge.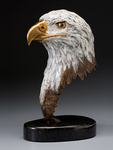 Wildlife bronze sculptures

Sculptural & functional metal work by Lynn Laughren.

Metal Sculpture, Dragonflys, Bugs, Mirrors, Tables, Wall Decor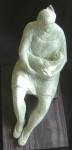 SCULPTURES - Clay, Stone & Metal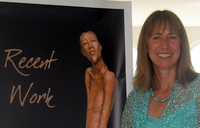 Ginny Glover, Victoria
Ginny Glover Artist/Sculptor A figurative sculptor living in Victoria, BC working in clay, resin and bronze. Ginny's work is represented in the Avenue Gallery in Victoria and is in private collections around the world. www.ginnygloverartist.com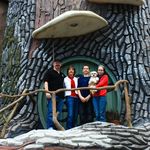 28 year veteran professional artist Steve Milroy is one of the most versatile artists you will ever meet. Working from his bizarre tree stump house affectionately named "the NutHouse," his creations include 2500 square foot wall murals, winning motorcycl