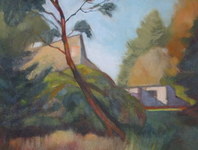 Maureen Delia Sansom, City of Victoria
Local landscapes:Portraits in all media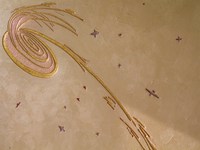 Paintings and Concrete Sculpture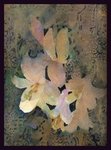 Wildwood Watercolours, Ruth Steinfatt, Sidney
Original watercolors, collages and acrylic mixed medium pieces. Gift items from my artwork. All original paintings.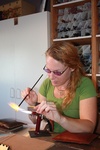 Nicole Valentine-Rimmer, Metchosin
Glassworker and metalsmith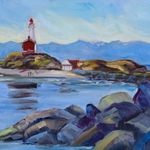 Artist - Deborah Czernecky, SCA - an avid en plein air oil painter, paints on location in the immediate area.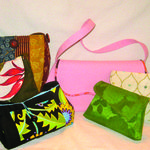 PURSuasion Purses, pouches, bags and totes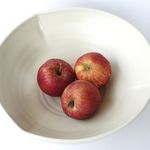 In my pottery you will find black and white functional ware as well as art pottery/sculpture using scraffito. I also have bright abstract paintings with water themes. I accept custom work within the realm of my style.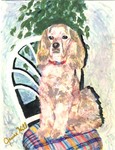 JANICE K HILL ART , Janice Hill, Sooke
INTRIGUING ARTIST PRINTS,CARDS,PORTRAITS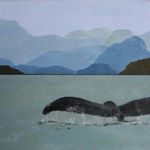 Acrylic, oils, watercolour and charcoal. Realistic to abstract.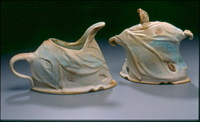 Meira Mathison, Saanich
MEIRA MATHISON, Ceramic Artist My pots reflect my life, ever changing, nothing is static, a life filled with colour and fun, pushing the limits and challenging the day-to-day. Clay is a large part of my LIFE and my PASSION. Meira's porcelain work is thr

I'm a visual artist with a love for oil painting. I also teach oil painting.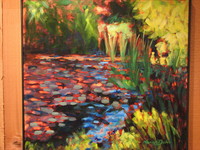 Marian Duke, Saanich
Marian's art includes a variety of still life, florals, landscapes and abstract paintings done in acrylics, oils and water colour.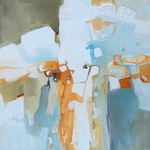 Paintings and drawings of sanctuaries, nebulas, portals, strata, and flora, expressed in organic and sensuous shapes, to suggest the human relationship with the subject.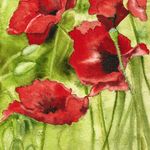 Maggie Warkentin Visual Artist Water colour, cut paper, acrylic, mixed media on paper and glass