Kit's Studio, Kit McDonald, Sidney
Watercolour and Collage Studio/Gallery in Sidney. Kit is offering classes in Watercolour basics, Collage, Composition and Colour. Please e-mail for more information.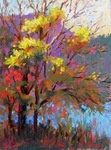 Gail Sibley, Gail Sibley, Fernwood
ARTIST IN PASTEL AND PAINT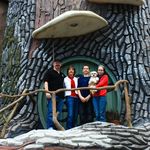 28 year veteran professional artist Steve Milroy is one of the most versatile artists you will ever meet. Working from his bizarre tree stump house affectionately named "the NutHouse," his creations include 2500 square foot wall murals, winning motorcycl

I'm a visual artist with a love for oil painting. I also teach oil painting.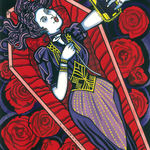 April Caverhill's bold and colourful illustrations, paintings and prints are published and exhibited internationally. Stay up-to-date on her shows and events by visiting aprilcaverhill.wordpress.com.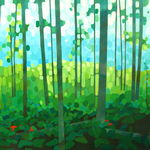 Donna Ion Art-impressionistic paintings of the BC west coast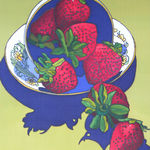 Maureen Walker AFCA Contemporary silk artist. Painter, teacher, mentor.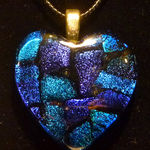 One of a kind glass artistry. Jewelry, suncatchers, platters and bowls.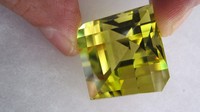 Pristine Gemstones, Victoria
The Ilusion Cut is one of my many unique cuts. All my gemstones are precision cut machine in which the optical property and best proportion of the gem is met.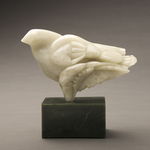 Stone Sculptor I am a story teller, not in words, but in stone. My work reflects my childhood intrigued with human nature and how our beliefs influence our attitudes and behaviours towards ourselves, each other and the animal kingdom.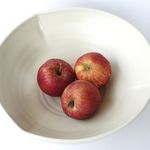 In my pottery you will find black and white functional ware as well as art pottery/sculpture using scraffito. I also have bright abstract paintings with water themes. I accept custom work within the realm of my style.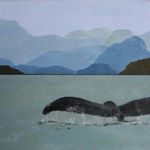 Acrylic, oils, watercolour and charcoal. Realistic to abstract.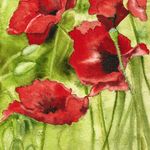 Maggie Warkentin Visual Artist Water colour, cut paper, acrylic, mixed media on paper and glass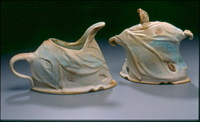 Meira Mathison, Saanich
MEIRA MATHISON, Ceramic Artist My pots reflect my life, ever changing, nothing is static, a life filled with colour and fun, pushing the limits and challenging the day-to-day. Clay is a large part of my LIFE and my PASSION. Meira's porcelain work is thr