Artists & Fine Art Artisans in Victoria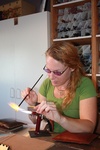 Nicole Valentine-Rimmer, Metchosin
Glassworker and metalsmith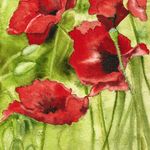 Maggie Warkentin Visual Artist Water colour, cut paper, acrylic, mixed media on paper and glass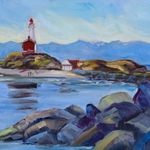 Artist - Deborah Czernecky, SCA - an avid en plein air oil painter, paints on location in the immediate area.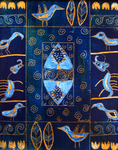 Aliza Souleyeva-Alexander, Sidney
Artist Aliza Souleyeva-Alexander, Original Art and Art Commissions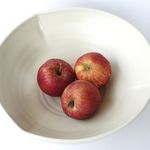 In my pottery you will find black and white functional ware as well as art pottery/sculpture using scraffito. I also have bright abstract paintings with water themes. I accept custom work within the realm of my style.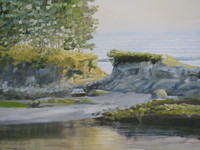 Visual Artist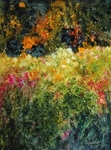 Laurie Ladmore, Victoria
Laurie Ladmore Paintings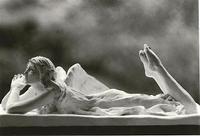 Lisa Walsh Sculptures, Oak Bay
Specializing in the Original Creation of Angelic Sculpture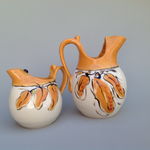 After playing with clay for a few years I enrolled in a two-year Pottery program at the School of Visual Arts in Charlottetown, PEI (1979) and I never stopped playing with clay.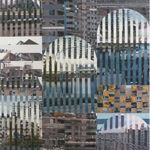 Visual Artist - collage and printmaking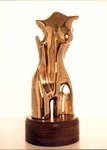 Madrona Cove Studios, Trinita Waller, Sooke
A play of positive and neagative shapes create tactile works of art.


UrbanPatina.ca, Susan Jones, City of Victoria
Behind The Tweed Curtain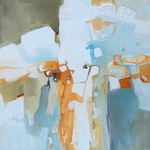 Paintings and drawings of sanctuaries, nebulas, portals, strata, and flora, expressed in organic and sensuous shapes, to suggest the human relationship with the subject.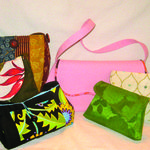 PURSuasion Purses, pouches, bags and totes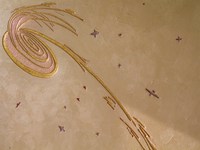 Paintings and Concrete Sculpture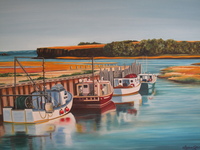 Catherine Gerus, Metchosin
Oil/Acrylic Painter on the Stinking Fish Studio Tour.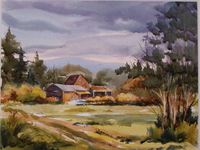 Margaret Baxter, Saanich
Margaret Baxter-Victoria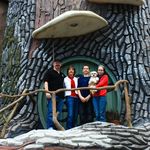 28 year veteran professional artist Steve Milroy is one of the most versatile artists you will ever meet. Working from his bizarre tree stump house affectionately named "the NutHouse," his creations include 2500 square foot wall murals, winning motorcycl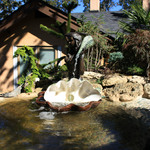 Garden Art / Water Sculptures A variety of Garden Art combining water and light. Many are displayed through Landscape design with waterfalls and ponds to create a garden oasis.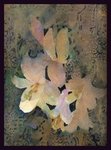 Wildwood Watercolours, Ruth Steinfatt, Sidney
Original watercolors, collages and acrylic mixed medium pieces. Gift items from my artwork. All original paintings.

Page:

[
1-10
] [
11-20
]
[21]
[
22
] [
23
]