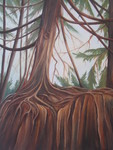 Helen Jaques, Saanich
Helen Jaques- local and nature scenes in oils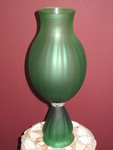 I focus on glass blowing and stone sculpture - a wide variety of styles and stones are used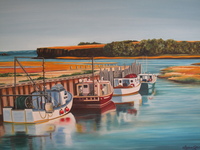 Catherine Gerus, Metchosin
Oil/Acrylic Painter on the Stinking Fish Studio Tour.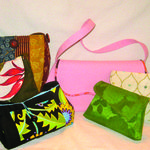 PURSuasion Purses, pouches, bags and totes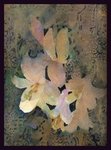 Wildwood Watercolours, Ruth Steinfatt, Sidney
Original watercolors, collages and acrylic mixed medium pieces. Gift items from my artwork. All original paintings.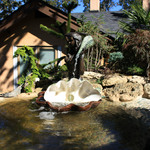 Garden Art / Water Sculptures A variety of Garden Art combining water and light. Many are displayed through Landscape design with waterfalls and ponds to create a garden oasis.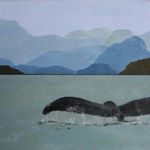 Acrylic, oils, watercolour and charcoal. Realistic to abstract.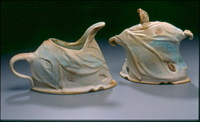 Meira Mathison, Saanich
MEIRA MATHISON, Ceramic Artist My pots reflect my life, ever changing, nothing is static, a life filled with colour and fun, pushing the limits and challenging the day-to-day. Clay is a large part of my LIFE and my PASSION. Meira's porcelain work is thr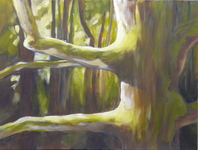 Cheryl McBride, Sidney
Acrylic and mixed media works. Landscapes and seascapes, still life, nature. "I paint my own reality. The only thing I know is that I paint because I need to, and I paint whatever passes through my head without any other consideration." Frida Kahlo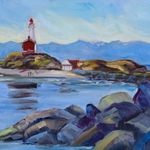 Artist - Deborah Czernecky, SCA - an avid en plein air oil painter, paints on location in the immediate area.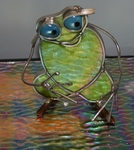 Glass Quirks, Sharen Johnston, Victoria
Stained Glass Art, Quirky Critters, and Three D Glass Models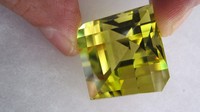 Pristine Gemstones, Victoria
The Ilusion Cut is one of my many unique cuts. All my gemstones are precision cut machine in which the optical property and best proportion of the gem is met.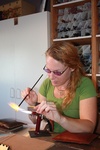 Nicole Valentine-Rimmer, Metchosin
Glassworker and metalsmith

I'm a visual artist with a love for oil painting. I also teach oil painting.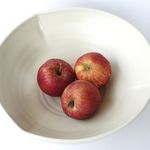 In my pottery you will find black and white functional ware as well as art pottery/sculpture using scraffito. I also have bright abstract paintings with water themes. I accept custom work within the realm of my style.