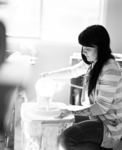 Mud Sweat and Tears A fresh face to functional Ceramics. Paige Coull uses fine porcelain to invoke her love for textiles, photography, altered art and vintage design. Drop by her studio to hold each piece and see where they are created.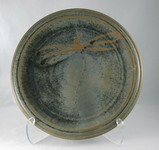 Pottery: wheel thrown, sculptural, hand built, slab work and extruded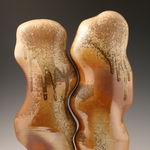 "Fired Up! Contemporary Works in Clay" is a diverse group of professional BC artists who collectively promote awareness, appreciation and excellence in the ceramic arts.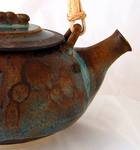 Renee Sala's pottery website!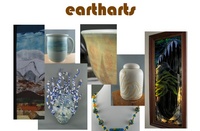 eartharts collects my creative work in fibre, fabric, clay, glass, metal and stone in one place. These materials vary greatly but all originate from the earth and I use them intentionally to honour their source.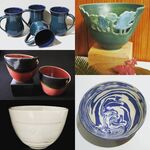 POTTERY Tableware & decorative vessels, inspired by Canada's west coast beauty.

Potter in Victoria, BC, creating decorative and functional pieces. Work is sold through various local shows/shops/galleries; studio visits welcome by appointment.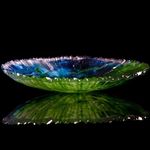 Light, colour and translucency are the wonderful things about glass and these qualities never fail to capture my imagination. Drawing, painting and printmaking are my passions on both paper and glass.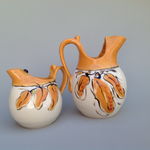 After playing with clay for a few years I enrolled in a two-year Pottery program at the School of Visual Arts in Charlottetown, PEI (1979) and I never stopped playing with clay.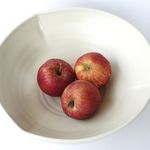 In my pottery you will find black and white functional ware as well as art pottery/sculpture using scraffito. I also have bright abstract paintings with water themes. I accept custom work within the realm of my style.