Inspired by our beautiful natural surroundings, British Columbia is the perfect home for thousands of artists, writers, sculptors and painters, who produce handmade products, unique house hold goods, art on canvas and some of the finest works in glass, fabric, paper, wood and metals. A collage of their work and experience is shared here in photography on our site. To visit their studios, learn about tours and locate where you can find these BC gifts to pick up during your visit.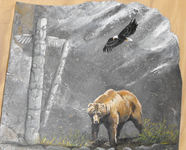 Marqui Thorsteinson, Oliver
Watercolours, Acrylics and Oils. Also carving, burning and beading on gourds. Slate preferred support for acrylics. Classes and workshops offered. Commissions welcome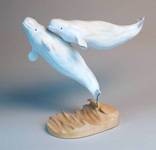 Marine woodcarvings of whales, sharks and dolphins

Tony Durke Arts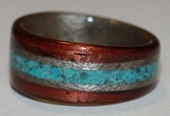 Touch Wood Rings. Wooden rings, custom designed and meticulously hand crafted by David Finch.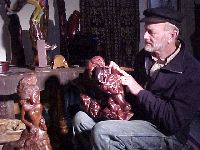 Sculptor of local and exotic woods. Painter, mostly in black&white ink-wash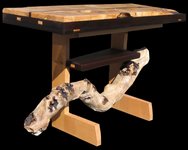 West Coast Wood Designs, Don Bastian, Sidney
Experience the WoW factor. Come visit on of Vancouver Islands most interesting venues. The largest wood gallery on the island, featuring 50 local artists.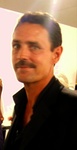 Fine Wood and Stone Sculptor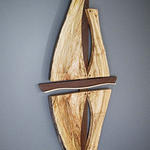 Wall Art from Local Reclaimed Wood. All my art pieces have local reclaimed wood from the Cowichan Valley. I also use live edges, burls, figured and spalted maple wood.

Page:

[
1
] [
2
] [
3
] [
4
]
[5]