Inspired by our beautiful natural surroundings, British Columbia is the perfect home for thousands of artists, writers, sculptors and painters, who produce handmade products, unique house hold goods, art on canvas and some of the finest works in glass, fabric, paper, wood and metals. A collage of their work and experience is shared here in photography on our site. To visit their studios, learn about tours and locate where you can find these BC gifts to pick up during your visit.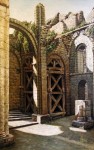 Landscapes / portraits / murals / trompe l'oiel
Victoria, V8R 6J5, 1928 Beach Dr.
Ph. 250 592-7158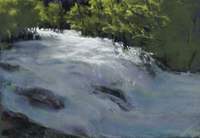 British Columbia landscape artist Deborah Borsos lives and works in the remote northern end of the Kootenay Lake Valley in southeastern British Columbia. She works mainly in pastel on sandpaper. Cards and magnets of her images also available.
Argenta, BC, 1287 Mountain Rd
Ph. 250 366-4325
Alexander Bell Artist, Painter, Photographer, Alexander Bell, Vancouver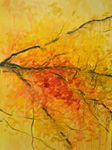 Alexander Bell is a Vancouver Artist , painter, photographer who explores a variety of subjects through oil painting, print media and photography. Alexander Bell is also open to commissions.
Vancouver, V6A 1N6, 112 E. Hastings St.
Ph. 604.999.3619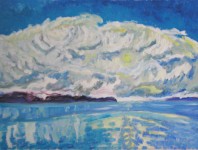 Alfred Muma, Among Friends Studio
Powell River, V8A 5C1, 2632 Maywood Road, C-75 Nassichuk Rd., RR#3
Ph. 604 487 1766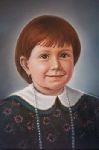 Fine Portraits by commission in a classic old masters tradition
Port Alberni, V9Y-8S1, 3092, Harrison St.
Ph. 250 724 9901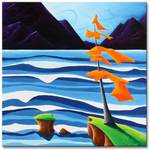 Painting & Jewellery by Richard Hoedl & Krista Whaley
Nanaimo, V9R 4B1, 358 Chesterlea Avenue
Ph. (250) 753-0233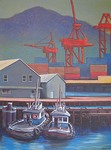 JAN POYNTER - Fine Art & illustration
Gibsons, v0n1V1, 558 Woodland Ave
Ph. 604-886-8918

Artist / Designer Kim Hunter / Indigo
Vancouver, V6G2R9, 990 Lagoon Drive
Ph. 604 682 7533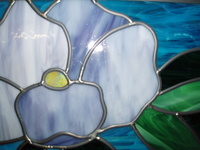 stained glass & acrylic paintings
Victoria, V9B 6E6, 909 Finlayson Arm Rd.
Ph. 2503910193
Arts At The Edge, Galiano Island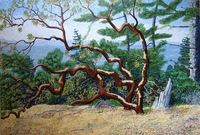 All the artists and art events on Galiano
b. wyse , Bonny Graham-Krulicki, Chilliwack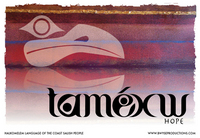 Aboriginal - Inspirational - Original Language Art & Prints of the Coast Salish People
Chilliwack, V2R 5P5, 124-86014 Vedder Road
Ph. 604-316-4866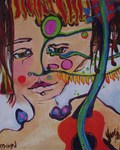 Visual Artist - painter & muralist
Nanaimo, V9R 4Y3, 32 Gillespie Street
Ph. (250) 754-0677
blue jay studio, Westbank
fun, funky, bright, original art from the heART!
westbank, V4T 1A5, 3161 blue jay dr
Ph. 2508786319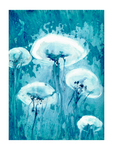 Original Watercolour Paintings, Sumi-e, Giclée Reproductions and Custom Framing.
West Kelowna, V1Z 1Y5, 2861 Lakeview Road
Ph. 250 300 4668
Kristi's work can be found both in children's books and local galleries. Her acrylics, mandalas and children's illustration have a trademark antique sepia look. Recent works currently at Sooke Harbour House and various local gallery venues.
Victoria, V8N 4Z7, 1481 Elnido Road
Ph. 250-477-7464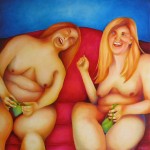 colorful acrylic nudes
Sooke, V0S 1N0, 1344 Martock Road
Ph. (250) 642-4506
Capricornucopia Artworks, Rena Warren, Kelowna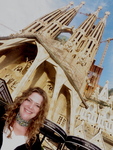 Artist - Art Educator - After School Art Classes
Kelowna, V1Y 9H2, P.O. Box 20108
Ph. 250-448-5533
Cariboo Murals & Fine Art, Maureen Wheeler, Quesnel
Original Paintings/ Limited edition prints/ residential/commercial murals
Quesnel, V2J 3L1, 297 Ritchie Avenue
Ph. 250 992-9751 or cell 250 316 0286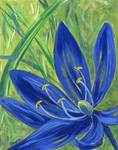 Portfolio and Information Website for Artist Caroline Stengl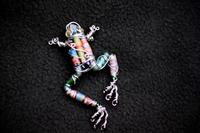 Moved to Eugene Oregon