Inspired by our beautiful natural surroundings, British Columbia is the perfect home for thousands of artists, writers, sculptors and painters, who produce handmade products, unique house hold goods, art on canvas and some of the finest works in glass, fabric, paper, wood and metals. A collage of their work and experience is shared here in photography on our site. To visit their studios, learn about tours and locate where you can find these BC gifts to pick up during your visit.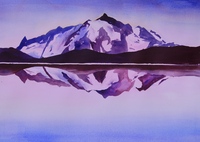 Original Watercolour and acrylic landscape paintings for sale at the Mountain Station Home Studio of Sandra Irvine
Nelson, V1L 2J3, 1430-Mountain Station Road
Ph. 250-352-7230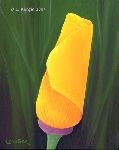 Visual Art: Large and small, bold and subtle - beautiful oil paintings express Lee (Lowther) Kergin's continuing exploration of colour and mood.
Victoria, V9C 1Y1, 3339 Hockering Rd
Ph. (250) 478-6293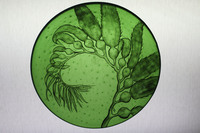 Fused and painted glass art for domestic or architectural uses
Gabriola, V0R 1X2, 1090 Sansom Road
Ph. (250) 247-7925
A Woodside Design GALLERY, Alissa Woodside, Okanagan Valley
Unique Art...and Crafted Locally!!
Kelowna, V1Y 1P5, 1561 Pandosy St
Ph. 1-250-862-3817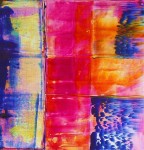 Abstract Artist
Victoria, V8P5L6, 1218 Hopkins Place
Ph. 250 704 1157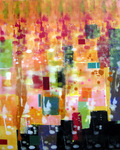 Abstract Paintings, Ira Hoffecker, Victoria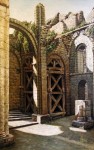 Landscapes / portraits / murals / trompe l'oiel
Victoria, V8R 6J5, 1928 Beach Dr.
Ph. 250 592-7158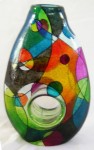 Unique mixed media and acrylic paintings, as well as a line of hand-painted art glass plates and vases.
Victoria, V8N 4G3, 3903A Cadboro Bay Road
Ph. (250) 383-1939
Alexander Bell Artist, Painter, Photographer, Alexander Bell, Vancouver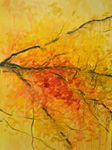 Alexander Bell is a Vancouver Artist , painter, photographer who explores a variety of subjects through oil painting, print media and photography. Alexander Bell is also open to commissions.
Vancouver, V6A 1N6, 112 E. Hastings St.
Ph. 604.999.3619
Jill Alexander, Oak Bay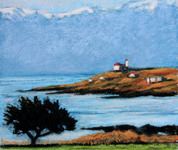 Island Artist Painting in Pastels. Jill Alexander has spent the past 25 years in the Caribbean painting island scenes. She is now continuing her art career painting scenes of her new island home, Victoria. www.jillalexanderart.com
Victoria, V8R 6J6, 2032 Beach Drive
Ph. 250-884-2405
Original Abstract Art: Vibrant, energetic paintings by an exciting emerging artist in Victoria, BC. See www.alexandrahunter.ca and www.victoriaemergingart.com for more details.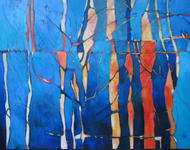 Watercolour Paintings/Acrylic Paintings/Painting Classes My paintings reflect my background as a naturalist and my interest in the natural world. In my small studio classes I create a stimulating and supportive environment.
Nanaimo, V9R6R1, 23 Hispanola Place
Ph. 250 755-7306
Christine Allan is a mixed media artist. She creates images from photographs she takes of her travels and her love of the Cowichan Valley. Commissions welcome.
Chemainus, V0R 1K2, 3134 Cook St.
Ph. 250-246-2910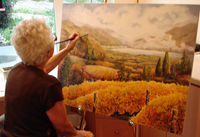 Alpenview Naramata Art Studio, a private in-home artist studio open by appt. most days. Specializing in local flora & fauna, Dianne Korsch is an active member of the Federation of Canadian Artists and the Naramata Arts Studio.
Naramata, V0H 1N0, Noyes Road
Ph. Toll Free 1 877 506-5100 or 250 496-5188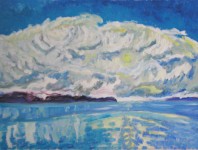 Alfred Muma, Among Friends Studio
Powell River, V8A 5C1, 2632 Maywood Road, C-75 Nassichuk Rd., RR#3
Ph. 604 487 1766
Amy Valentine Arts & Crafts, Amy Valentine, Victoria
Mixed Media
Victoria, V9A 2Z4, 720 Powderly Ave
Ph. 250-995-3004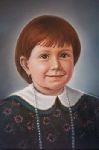 Fine Portraits by commission in a classic old masters tradition
Port Alberni, V9Y-8S1, 3092, Harrison St.
Ph. 250 724 9901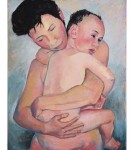 artist - painter in oil and acrylic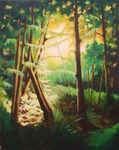 Bev Anderson paints the beauty of the Okanagan Valley using oils, acrylics and watercolours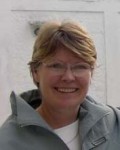 West coast artist Heather E. Anderson/An accomplished artist in oils, acrylics and watercolours
Coquitlam, V3E 2P1, 2540 Dahlia Court
Ph. 604-942-0377