Inspired by our beautiful natural surroundings, British Columbia is the perfect home for thousands of artists, writers, sculptors and painters, who produce handmade products, unique house hold goods, art on canvas and some of the finest works in glass, fabric, paper, wood and metals. A collage of their work and experience is shared here in photography on our site. To visit their studios, learn about tours and locate where you can find these BC gifts to pick up during your visit.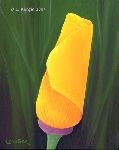 Visual Art: Large and small, bold and subtle - beautiful oil paintings express Lee (Lowther) Kergin's continuing exploration of colour and mood.
Victoria, V9C 1Y1, 3339 Hockering Rd
Ph. (250) 478-6293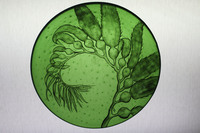 Fused and painted glass art for domestic or architectural uses
Gabriola, V0R 1X2, 1090 Sansom Road
Ph. (250) 247-7925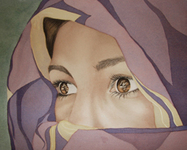 Pet & People Portrait Artist - offering commissions, original artwork and workshops
Coquitlam, V3K 3H8, 1113 Dansey Ave
Ph. 604 837 8950
Alexander Bell Artist, Painter, Photographer, Alexander Bell, Vancouver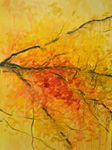 Alexander Bell is a Vancouver Artist , painter, photographer who explores a variety of subjects through oil painting, print media and photography. Alexander Bell is also open to commissions.
Vancouver, V6A 1N6, 112 E. Hastings St.
Ph. 604.999.3619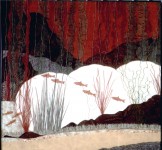 Large Shells, Small Fish
Victoria, V8N 5N2, 1699 Brousson Drive
Ph. 250-721-3118
Christine Allan is a mixed media artist. She creates images from photographs she takes of her travels and her love of the Cowichan Valley. Commissions welcome.
Chemainus, V0R 1K2, 3134 Cook St.
Ph. 250-246-2910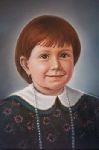 Fine Portraits by commission in a classic old masters tradition
Port Alberni, V9Y-8S1, 3092, Harrison St.
Ph. 250 724 9901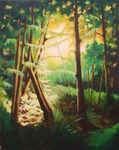 Bev Anderson paints the beauty of the Okanagan Valley using oils, acrylics and watercolours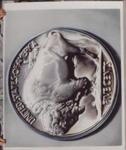 Large drawing of a small, shiny piece of metal. One in a series of mixed-media drawings in which I take a larger view of things we use daily but rarely notice.
Victoria, V8N 4W9, 1783 Triest Cresent
Ph. (250) 896-8531
April Caverhill's bold and colourful illustrations, paintings and prints are published and exhibited internationally. Stay up-to-date on her shows and events by visiting aprilcaverhill.wordpress.com.
Victoria, V8X 1R8, 3610 Elliston Avenue
Ph. (778) 430-1263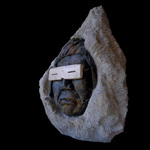 Arctic Artists Gallery
Nanaimo, V9X 1E5, 980 Nanaimo River Road
Ph. (250) 591-7885
art at snow, Vancouver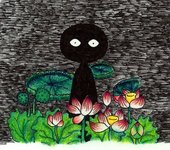 kawaii art that is so cute that you won't believe it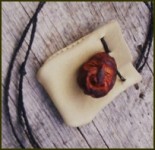 Images and Character
Williams Lake, V2G 2V3, P.o. box 4271
Ph. please use email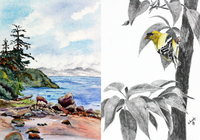 Bringing Nature to life - Graphite - Watercolour - Artist: Animals, birds and nature are the focus of Wendy Mould's watercolours and lifelike drawings. Wendy welcomes visitors by appointment to her home studio, Art by Wendy, in Surrey, BC
Surrey, V3R0E6, 9349 152 A St
Ph. 604-583-4538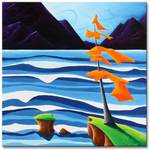 Painting & Jewellery by Richard Hoedl & Krista Whaley
Nanaimo, V9R 4B1, 358 Chesterlea Avenue
Ph. (250) 753-0233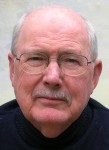 Paul's Art Portal
Victoria, V8X 2N8, 4505 Edgewood Place
Ph. 250-658-3181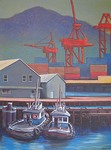 JAN POYNTER - Fine Art & illustration
Gibsons, v0n1V1, 558 Woodland Ave
Ph. 604-886-8918

A rare collection of botanical collage art by Donna Wilk, an international award-winning artist. Her unique method of applying plant fragments results in images with detailed texture, depth & colour. Giclees, cards & bookmarks also available.
Nanaimo, V9X 1E7, 2520 Myles Lake Rd
Ph. 250 591 5190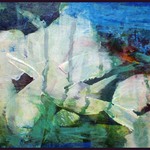 Visual artist and facilitator, Susanne Dannenberg, offers encaustic, abstract and intuitive mixed media painting group workshops and private sessions in Victoria, BC.
Victoria, V9E 2A5, 5720 Oldfield Road
Ph. 250.580.8993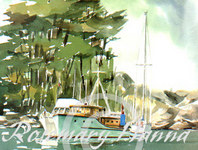 www.ArtEcoDesign.ca BEAUTIFUL ART PRINTS, COMMISSIONS, WORKSHOPS, and Original Paintings - designed by British Columbia artist/Educator ROSEMARY HANNA, MA. VIEW MARINE AND ARCHITECTURAL ART SAMPLES - WEBSITE www.artecodesign.ca