Inspired by our beautiful natural surroundings, British Columbia is the perfect home for thousands of artists, writers, sculptors and painters, who produce handmade products, unique house hold goods, art on canvas and some of the finest works in glass, fabric, paper, wood and metals. A collage of their work and experience is shared here in photography on our site. To visit their studios, learn about tours and locate where you can find these BC gifts to pick up during your visit.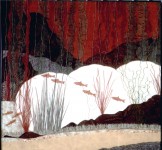 Large Shells, Small Fish
Victoria, V8N 5N2, 1699 Brousson Drive
Ph. 250-721-3118
April Caverhill's bold and colourful illustrations, paintings and prints are published and exhibited internationally. Stay up-to-date on her shows and events by visiting aprilcaverhill.wordpress.com.
Victoria, V8X 1R8, 3610 Elliston Avenue
Ph. (778) 430-1263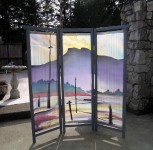 Textile Artist--Custom designed apparel, artworks(hangings, banners, pillows, scarves, fashion yardage, quilting yardage and patterns) and Silkpainting Workshops(studio based or your location). Rosome,gutta-resist, natural dyes,shibori
Duncan, V9L 6E9, 5295 Winchester Rd.
Ph. (250) 746-6608 or (250) 746-6608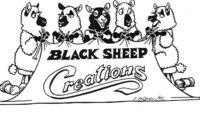 Hand crafted knitted and woven wearing apparel, toques, mitts, scarves, reversible blankets, housecoats,etc
Grand Forks, V0H 1H0, 1586 Spring Crescent, PO Box 2392
Ph. 250-442-0033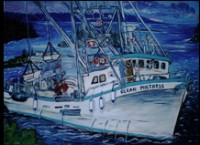 Boat, building, vehicle and portrait commission paintings and fine artist - art cards and prints
Ladysmith, BC, V9G2B8, Box 2358, 532 Hambrook Street
Ph. 250-245-7033

Vibrant and Colourful Acrylic, Oil Pastel and Watercolour Paintings!
Vancouver, V6R 4R8, 177-4438 West 10th Ave
Ph. 7782336415
Charming & cozy boutique, primarily focusing on quality *one of a kind* jackets, vests, skirts & accessories. Also showing visual art including, mosaics & paintings.
Invermere, V0A1K0, 4884 Athalmer Highway
Ph. 250 342-5043
Sharon Espezel, Creston
Mermaids are fun!
Annual Island Arts Expo Nov 2 & 3, 2013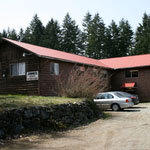 Crafters Workshop
Nanaimo, V9X1E4, 2745 White Rapids Rd.
Ph. 250 716-8796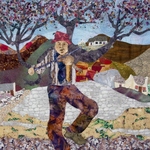 Award winning fibre artist creating colourful and dynamic art quilts, felted images and dolls
Oak Bay, V8R 3E2, 2042 Neil Street
Ph. 250 370 5953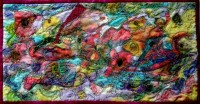 Fiber Artist
Victoria, V8N 3Z5, 3965 Lexington Ave
Ph. 472-2429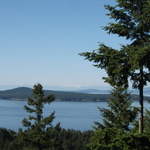 North Pender Island "Port to Starboard Annual Art Studio Tour 2013
North Pender Island, V0N 2M2, 3708 Port Rd.
Ph. 250-539-0017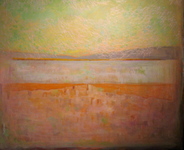 colorfield acrylic collage on canvas
Victoria, V8Z 6Y9, 6566 Tamany Dr.
Ph. 250-544-0404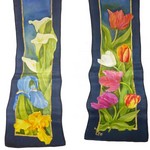 Nature & Wildlife Inspired Silk Painting, Wearable & Textile Art. Studio/Gallery Visits/Commissions Welcome! Silk Painting classes now offered. VISA, MC, AMEX
Victoria, V9C 3Z1, 5125 William Head Road, (Metchosin)
Ph. 250-474-7698
Terry Phillips, Quadra Island
Watercolour paintings: whimsical, botanical and landscape. Quilting and Fabric Art.
Quathiaski Cove, V0P 1N0, PO Box 685
Ph. (250) 285-3040

Mavis has been quilting for 12 years. She loves applique, both traditional and fusible, and traditional machine piecing but continues to explore different techniques.
Victoria, V9E 2C3, 370 Hector Road
Ph. 888-592-6089 or 250-592-6089
Fibre Art and Mixed media
Pender Island, V0N 2M2, The Three Fates Studio & Gallery, 3708 Keel Crescent
Ph. 250 629 3550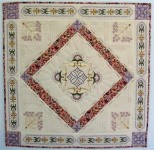 Textile & Fibre Artist
Pender Island, V0N 2M2, 37147 Galleon Way
Ph. 250 629 3077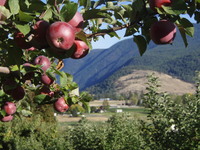 a unique agritourism visit - with artistan gallery and organic farm tours
Grand Forks , V0H 1H5, 5315 Spencer Road ,
Ph. 250-442-8583