Inspired by our beautiful natural surroundings, British Columbia is the perfect home for thousands of artists, writers, sculptors and painters, who produce handmade products, unique house hold goods, art on canvas and some of the finest works in glass, fabric, paper, wood and metals. A collage of their work and experience is shared here in photography on our site. To visit their studios, learn about tours and locate where you can find these BC gifts to pick up during your visit.
A Woodside Design GALLERY, Alissa Woodside, Okanagan Valley
Unique Art...and Crafted Locally!!
Kelowna, V1Y 1P5, 1561 Pandosy St
Ph. 1-250-862-3817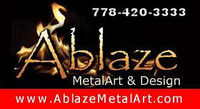 Decorative metal art, for home, business &/or garden including, authentic Native art & more…. "If you can dream it, we can make it".
Campbell River, V9H 1K2, 177 Crawford Road
Ph. 778-420-3333
Aboriginal Creeations, Nancy A. Luis, Vancouver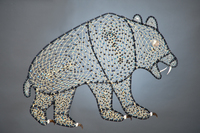 Aboriginal Artist
Vancouver, V5H 1S7, 3132 East 28th Ave
Ph. 778 888 2797
AN Adventure Design Studio, Audrey Parchewsky, Parksville
AN Adventure Design Studio - silversmithing classes and studio - studio has 8 benches set up to teach silversmithing, lapidary and beading and much more. Classes available all year round-join us for a 4 week course or a 1 day course. Contact Audrey 250-24
Errington, V0R 1V0, 1401 Leffler Road, Box 476
Ph. 250-240-7804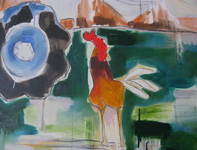 Fine Art Oil paintings Caroline lives in the small Artist Community of Wells British Columbia. Caroline has exhibited solo & group shows through out the region. Caroline has a few upcoming shows this summer in Wells. Please feel free to contact.
Wells, V0K 2R0, Box 217
Ph. 250-994-2330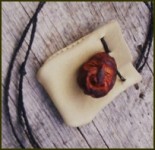 Images and Character
Williams Lake, V2G 2V3, P.o. box 4271
Ph. please use email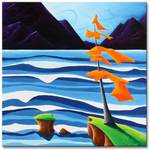 Painting & Jewellery by Richard Hoedl & Krista Whaley
Nanaimo, V9R 4B1, 358 Chesterlea Avenue
Ph. (250) 753-0233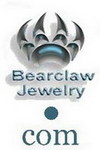 Bearclaw Custom Native Jewelry
Dewdney, V0M 1H0, Box 147
Ph. 604-814-2327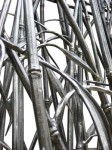 Artist Blacksmith
East Sooke, V0S 1N0, 5931 Leda Road
Ph. (250) 642-7225
Blackfish Pewter, Marianne & Jim McDonald, Parksville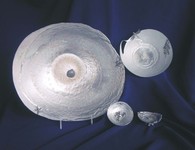 Makers of Solid Lead-Free Canadian Fine Pewter.
Errington, V0R 1V0, PO Box 859
Ph. 250 954-1939

Folk Art Gallery
Salt Spring Island, V8K 1A9, 175 North View Dr
Ph. (250) 537-0754
Hand forged Woodworking Tools, Unique Working Knives & Fine Art
Williams Lake,, V2G 2V3, P.O. Box 4271,
Ph. please use email.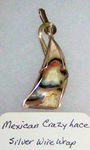 Caryn's Arts and Crafts Handmade jewelry of many kinds and specializing in wire wrap and wire form. Specialty Crafts including dragons, fairies, lava glass patio enchantments and more, as well as scrollsaw photos of Betty Boop and many others. A must sto
Beaverdell, V0H 1A0, 5880 Hwy 33, PO Box 40, Beaverdell RV Park
Ph. 250-484-5375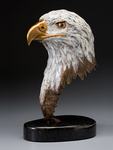 Wildlife bronze sculptures
Victoria, V9B 5N2, 549 Langvista Dr.
Ph. 250 386 5352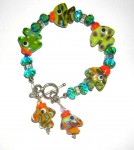 handmade lampwork beads and sterling silver jewelry
christina Lake, V0H1E2, 1925 Highway 3
Ph. 250 447 7636
Brian Clark Artist
Mill Bay, V0R 2P4, 2246 Benko Road
Ph. 250-715-5107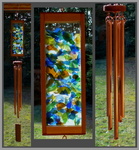 Beach Glass inspired Wind Chimes and Art
Roberts Creek, V0N 2W1, RR21 3094 Grauman Rd.
Ph. 604-885-2679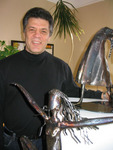 Lawrence creates bold, lively figurative metal sculptures for your home, office or garden.
Penticton, V2A 1A4, 495 Vancouver Avenue
Ph. 250-493-3273
Kena's mixed media 'wallart' is created with canvas, acrylic & metal
Penticton, V2A 1A4, 495 Vancouver Avenue
Ph. 250-493-3273
Czech Alchemist Goldsmithing, Martin Vseticka, Brackendale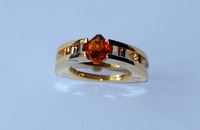 Jewelry - Gold & Silversmithing
Brackendale, V0N1H0, PO Box 490
Ph. 604-218-3492