Inspired by our beautiful natural surroundings, British Columbia is the perfect home for thousands of artists, writers, sculptors and painters, who produce handmade products, unique house hold goods, art on canvas and some of the finest works in glass, fabric, paper, wood and metals. A collage of their work and experience is shared here in photography on our site. To visit their studios, learn about tours and locate where you can find these BC gifts to pick up during your visit.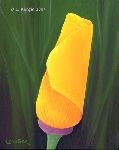 Visual Art: Large and small, bold and subtle - beautiful oil paintings express Lee (Lowther) Kergin's continuing exploration of colour and mood.
Victoria, V9C 1Y1, 3339 Hockering Rd
Ph. (250) 478-6293
Above the Banister Studio, Cyndee Banister, Kelowna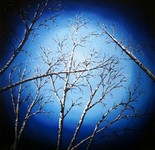 Oil paintings that bring new perspectives to the world. Original artwork that carries strong emotional energy to connect artist and viewer. 10+ years sharing my vision. Commissions on request.
Kelowna, V1X 8B5, #2 820 Mckenzie Rd.
Ph. 250 765 0069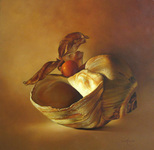 Still life paintings in oil. Classical Realism with a contemporary edge.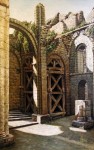 Landscapes / portraits / murals / trompe l'oiel
Victoria, V8R 6J5, 1928 Beach Dr.
Ph. 250 592-7158
Alexander Bell Artist, Painter, Photographer, Alexander Bell, Vancouver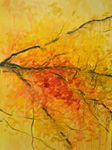 Alexander Bell is a Vancouver Artist , painter, photographer who explores a variety of subjects through oil painting, print media and photography. Alexander Bell is also open to commissions.
Vancouver, V6A 1N6, 112 E. Hastings St.
Ph. 604.999.3619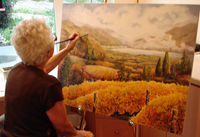 Alpenview Naramata Art Studio, a private in-home artist studio open by appt. most days. Specializing in local flora & fauna, Dianne Korsch is an active member of the Federation of Canadian Artists and the Naramata Arts Studio.
Naramata, V0H 1N0, Noyes Road
Ph. Toll Free 1 877 506-5100 or 250 496-5188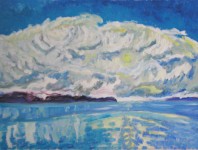 Alfred Muma, Among Friends Studio
Powell River, V8A 5C1, 2632 Maywood Road, C-75 Nassichuk Rd., RR#3
Ph. 604 487 1766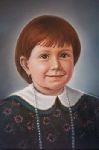 Fine Portraits by commission in a classic old masters tradition
Port Alberni, V9Y-8S1, 3092, Harrison St.
Ph. 250 724 9901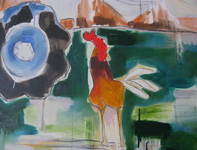 Fine Art Oil paintings Caroline lives in the small Artist Community of Wells British Columbia. Caroline has exhibited solo & group shows through out the region. Caroline has a few upcoming shows this summer in Wells. Please feel free to contact.
Wells, V0K 2R0, Box 217
Ph. 250-994-2330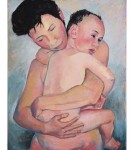 artist - painter in oil and acrylic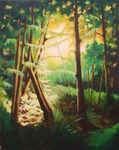 Bev Anderson paints the beauty of the Okanagan Valley using oils, acrylics and watercolours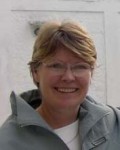 West coast artist Heather E. Anderson/An accomplished artist in oils, acrylics and watercolours
Coquitlam, V3E 2P1, 2540 Dahlia Court
Ph. 604-942-0377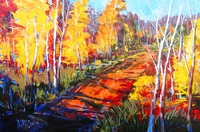 Colorful, energetic landscapes and florals. This Artists work can be seen at Tutt Gallery
Kelowna, V1W 1G3, 15-4524 Eldorado Court
Ph. 250-764-1308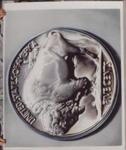 Large drawing of a small, shiny piece of metal. One in a series of mixed-media drawings in which I take a larger view of things we use daily but rarely notice.
Victoria, V8N 4W9, 1783 Triest Cresent
Ph. (250) 896-8531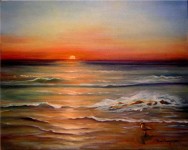 Original oils, acrilics, and Giclee prints SUNSET ON THE BEACH IN OIL check www.Applehillsart.com
Kelowna, V1Y 5V5, 200-1889, Springfield Road
Ph. 250-7644548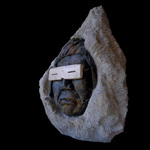 Arctic Artists Gallery
Nanaimo, V9X 1E5, 980 Nanaimo River Road
Ph. (250) 591-7885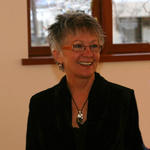 Art Studio Tatianna O'Donnell works in her studio, painting lndscapes, still life and expressionistic work. Tatianna also offers workshops and paiunting classes.
Salmon Arm, V1E 2X8, 857 Grandview Bench Road
Ph. 250-832-8898
art at snow, Vancouver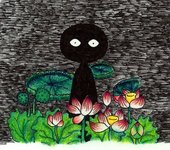 kawaii art that is so cute that you won't believe it
Art Because - Paintings & Photographs by Daniela Herold. The Artist exhibits her work at Studio 6 b at Xchanges, a member-driven artistsí gallery in Victoria, B.C.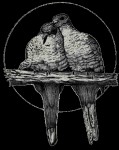 Artist in Painting, Pen & Ink, Watercolor Pencil