Inspired by our beautiful natural surroundings, British Columbia is the perfect home for thousands of artists, writers, sculptors and painters, who produce handmade products, unique house hold goods, art on canvas and some of the finest works in glass, fabric, paper, wood and metals. A collage of their work and experience is shared here in photography on our site. To visit their studios, learn about tours and locate where you can find these BC gifts to pick up during your visit.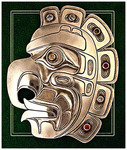 Kwakwaka'wakw artist Harold Alfred, Artworks include Wedding bands, Stained Glass, Totem poles, jewelery and carvings.
Victoria, v8R 4G5, 2560 Shakespeare Street
Ph. 250.721.5788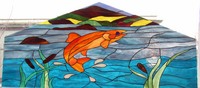 One of a Kind Mosaic Stained Glass
North Vancouver, V7L 1C4, #302 - 106 West 1st Street
Ph. 604-971-3030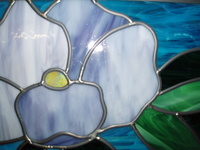 stained glass & acrylic paintings
Victoria, V9B 6E6, 909 Finlayson Arm Rd.
Ph. 2503910193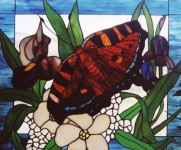 Rosanna McDonnell, artist of original stain glass work. Canvas of Glass is a small studio specializing in Leaded and Copper foil method glass panels. All items are individually fabricated by hand .Please note this is a home-based studio not a store front.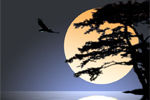 Glass Studio & Gallery
Qualicum Beach, V9K 2R6, 1125 Corcan Rd.
Ph. 250-752-0667
Custom designed and fabricated stained glass artworks.
Victoria, V9B 4R7, 2901 Corrine Place
Ph. 250 474 9756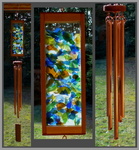 Beach Glass inspired Wind Chimes and Art
Roberts Creek, V0N 2W1, RR21 3094 Grauman Rd.
Ph. 604-885-2679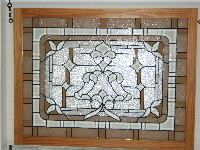 I first started working with glass in the early 1980's. Having grown up on the coast I try to reflect my love of the ocean and outdoors in my hand-soldered/fused glass pieces.
Campbell River, V9H 1J7, 67 Engles Road
Ph. 250 923 6007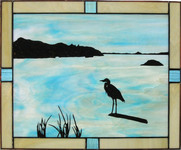 Stained Glass Artist specializing in Metal Overlay
Black Creek, V9J 1B9, 8856 La Force Road
Ph. 250-337-8710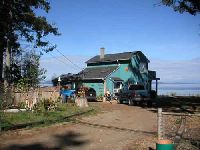 Custom Art Furniture, Fine art, Stained glass and Art Classes
Qualicum Bay, V9K 2E1, 6019 West Island Hwy.
Ph. 757-8869 or 757-8869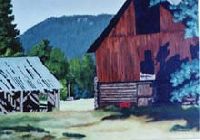 Painter/Stained Glass
Heriot Bay, V0P 1H0, 810 Hope Spring Rd., Box 267, Quadra Island
Ph. (250) 285-2200

Uncover the essence of light and colour with Epiphany Designs Stained Glass
Stained Glass Artisans, custom work, repair, as well as a huge selection of pieces already made
Edgewood, V0G 1J0, 309 Killarney Cresent
Ph. 250-269-7558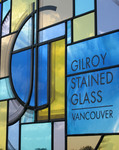 For fine art in stained glass; your enquiries from concept to completion
Vancouver, V6P 5G5, 201- 8696, Barnard St.
Ph. 604 877 7793
Jewlry, Home Decor, Glowing Glass Art & More
Kelowna, V1V1V5, 38 - 555 Glenmeadows Road
Ph. 250-878-5784 or 250-448-4242
Glass Quirks, Sharen Johnston, Victoria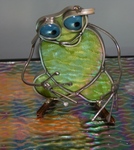 Stained Glass Art, Quirky Critters, and Three D Glass Models
Victoria, V9A 1R2, 3160 Carroll Street
Ph. 250 592 8139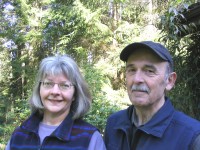 Stained glass & Blacksmithing
Gabriola Island, V0R 1X3, 940 Tansy Rd.
Ph. 250-247-9642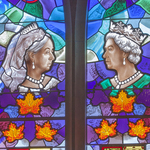 The Goodman Zissoff Stained Glass Studio, founded 1998, stemmed from its parent company, Russell C. Goodman Stained Glass, founded 1952. In 2012, Goodman Zissoff Stained Glass was commissioned to create the Diamond Jubilee Window for the Senate of Canada.
Kelowna, BC, 490 Pearson Rd
Ph. 250-000-0000
Hayden Harvey, Gabriola Island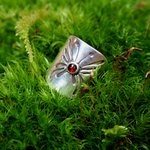 Sterling silver & fused glass Jewelry & art
Gabriola Island, V0R1X2, 1430 Harrison Way
Ph. 250 247 7415
Stained Glass Art