Inspired by our beautiful natural surroundings, British Columbia is the perfect home for thousands of artists, writers, sculptors and painters, who produce handmade products, unique house hold goods, art on canvas and some of the finest works in glass, fabric, paper, wood and metals. A collage of their work and experience is shared here in photography on our site. To visit their studios, learn about tours and locate where you can find these BC gifts to pick up during your visit.
A Woodside Design GALLERY, Alissa Woodside, Okanagan Valley
Unique Art...and Crafted Locally!!
Kelowna, V1Y 1P5, 1561 Pandosy St
Ph. 1-250-862-3817
Aboriginal Creeations, Nancy A. Luis, Vancouver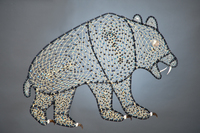 Aboriginal Artist
Vancouver, V5H 1S7, 3132 East 28th Ave
Ph. 778 888 2797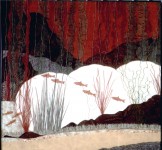 Large Shells, Small Fish
Victoria, V8N 5N2, 1699 Brousson Drive
Ph. 250-721-3118
April Caverhill's bold and colourful illustrations, paintings and prints are published and exhibited internationally. Stay up-to-date on her shows and events by visiting aprilcaverhill.wordpress.com.
Victoria, V8X 1R8, 3610 Elliston Avenue
Ph. (778) 430-1263
Recycled denim wearable art.
Greenwood, V0H 1J0, 555 Strathmore Avenue, Box 505
Ph. (250) 445-6631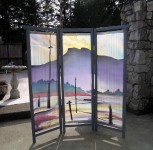 Textile Artist--Custom designed apparel, artworks(hangings, banners, pillows, scarves, fashion yardage, quilting yardage and patterns) and Silkpainting Workshops(studio based or your location). Rosome,gutta-resist, natural dyes,shibori
Duncan, V9L 6E9, 5295 Winchester Rd.
Ph. (250) 746-6608 or (250) 746-6608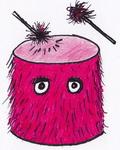 Handmade Furry Puppet-Drums For Kids!
Victoria, V8V 3C5, 1012 Richardson Street
Ph. 250-389-6184
Hand dyed hand felted wearable/useable art (clothing, handbags, tea cozies etc.)
Gabriola Island, V0R 1X6, 1915 Stokes Rd.
Ph. 250-247-0024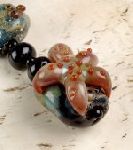 Hand made glass beads and jewellery, wood turnings, print and craft media
South Pender Island, V0N 2M3, 9907 Jennens Road
Ph. 403-284-3339 / 250-629-6856
Angela Bonten, Kelowna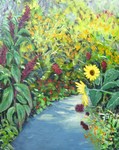 Fine Artist
Kelowna, V1Y 1R6, Studio 113, Rotary Centre for the Arts
Ph. 250 862 5226

Ria Bos integrates fabric and natural materials to create vibrant works of art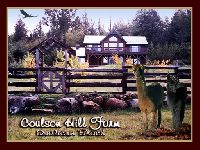 Hand Made Alpaca Felted Hats
Qualicum Bay, V9K1T9, 2870 Olympic Road, mail 21-161 Horne Lake Road
Ph. 250 - 757 -9966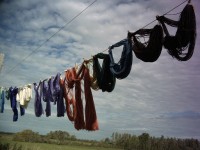 For an eclectic art experience - Fibre Arts & More - Unique one of a kind functional art, lessons and supplies
Fort St. John,, V1J 1V4, 10244 - 99th Ave
Ph. 250-785-1680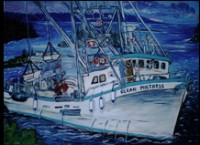 Boat, building, vehicle and portrait commission paintings and fine artist - art cards and prints
Ladysmith, BC, V9G2B8, Box 2358, 532 Hambrook Street
Ph. 250-245-7033
cougar fashion
tahsis, v0p 1x0, box 92
Ph. 250-934-6296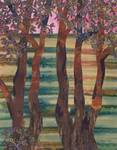 Fabric art from wall hangings to cards. Delightful scenes inspired by nature. Also beautiful handmade Chinese knots jewllery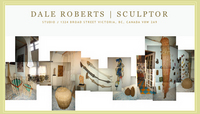 Sculptor/mixed media artist and collector of most everything!
Victoria, V8W 2A9, Studio J, 1324 Broad Street
Ph. 250 884 4962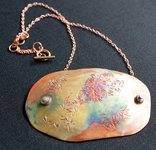 Welcome to my studio for making jewelry using metal clay, argentuim silver, and copper sheet as well as knitted and braided coloured wire for necklaces and bracelets. I also create patinas by torch painting. Metal Clay Workshop Oct. 20,21 see website
Duncan, V9L6J2, 4735 Cowichan Lake Road, (5 km west of Tansor Connector btw. Hwy 18 and Cowichan Lk. Rd.)
Ph. 250-715-0207
Celebrating the Sacred Feminine Mothers of Many Nations: Art Gallery and Classes
Victoria, V8X 2N5, 4515 Emily Carr Drive
Ph. 250-658-8770
Dreamscapes Studio, Donna-Fay Digance, Saturna Island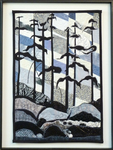 Fibre Art,original hangings, silk scarves, silk paintings, framed mixed media fabric images, commissions
Saturna Island, V0N 2Y0, 121 East Point Road, Box 50
Ph. 250-529-5577