Inspired by our beautiful natural surroundings, British Columbia is the perfect home for thousands of artists, writers, sculptors and painters, who produce handmade products, unique house hold goods, art on canvas and some of the finest works in glass, fabric, paper, wood and metals. A collage of their work and experience is shared here in photography on our site. To visit their studios, learn about tours and locate where you can find these BC gifts to pick up during your visit.
A Woodside Design GALLERY, Alissa Woodside, Okanagan Valley
Unique Art...and Crafted Locally!!
Kelowna, V1Y 1P5, 1561 Pandosy St
Ph. 1-250-862-3817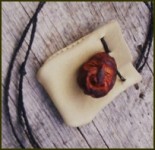 Images and Character
Williams Lake, V2G 2V3, P.o. box 4271
Ph. please use email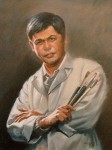 Self Portrait (24 X 30 oil)
Victoria, V9B 6C7, 2308 Evelyn Hts.
Ph. (250) 391-1241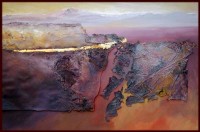 contemporary mixed-media art
B.C., V0R1Z0, Grassy Point, Hornby island
Ph. 250-335 3276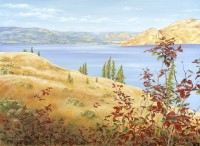 Artworks-Acrylic & Watercolour
Kelowna, V1Y 1C4, Kelowna
Ph. 250-860-9401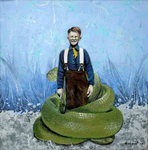 Original Low Brow, Surrealist, Outsider and Pop Art, Tattooing, Piercing.
vancouver, v5t 1x9, 752 east broadway
Ph. 604-877-0057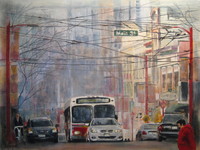 artist/illustrator
Delta, V4K 2J4, 5203 Westminster Avenue
Ph. 604-946-8661

Discover in paint and rhyme - B.C. seascapes, landscapes, churches and still life, abstract and figurative work.
Brentwood Bay, V8M 1A1, 928 Greig Avenue
Ph. (250) 544-1299
Portrait and Landscape Artist by commission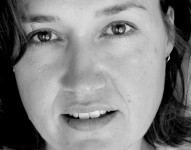 Multi-media artist/designer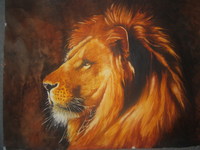 Celtic Soapstone Carvings & Paintings
Campbell River, v9w 5n5, 660 Dogwood Street
Ph. 250-830-7190

mixed media artist
Metchosin, V9C3Z1, 525 Boblaw Place
Ph. 1 250 391-0731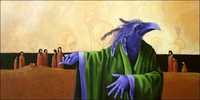 Ron Stacy paints the magic of the west coast in acrylic and oils. He finds inspiration in the mythological characters from around the world, and puts his own twist to their actions.
Summerland, V0H 1Z6, 14417 Biagioni Ave
Ph. (250) 494-9280
Sandy Terry draws inspiration from the abundant natural beauty of British Columbia. She paints award-winning, dramatically elegant florals in acrylics. Her work shows at Eclectic Gallery, Sooke Harbour House and The Art Gallery of Greater Victoria.
Victoria, V8N 4X7, 1833 Chimo Close
Ph. 250-721-2774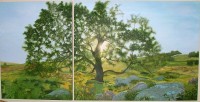 Heart-centred art and classes.
Pender Island, V0N 2M2, 3606, Masthead Crescent
Ph. 250 - 629-6326
Alex's Gallery
Watermark Printmakers Society, Victoria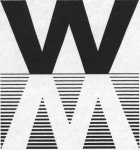 Watermark Printmakers Society, Victoria, BC
Victoria, V9C 4A9, Victoria
Ph. (250) 380-9921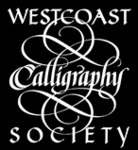 Love letters? Want to learn calligraphy? Want to meet other calligraphers? Join the Westacoast Calligraphy Society.
Vancouver, V6M 4L3, Box 18150 , 2303 West 41st Ave
Ph. 604 -000-0000