Inspired by our beautiful natural surroundings, British Columbia is the perfect home for thousands of artists, writers, sculptors and painters, who produce handmade products, unique house hold goods, art on canvas and some of the finest works in glass, fabric, paper, wood and metals. A collage of their work and experience is shared here in photography on our site. To visit their studios, learn about tours and locate where you can find these BC gifts to pick up during your visit.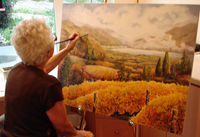 Alpenview Naramata Art Studio, a private in-home artist studio open by appt. most days. Specializing in local flora & fauna, Dianne Korsch is an active member of the Federation of Canadian Artists and the Naramata Arts Studio.
Naramata, V0H 1N0, Noyes Road
Ph. Toll Free 1 877 506-5100 or 250 496-5188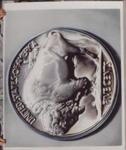 Large drawing of a small, shiny piece of metal. One in a series of mixed-media drawings in which I take a larger view of things we use daily but rarely notice.
Victoria, V8N 4W9, 1783 Triest Cresent
Ph. (250) 896-8531

A rare collection of botanical collage art by Donna Wilk, an international award-winning artist. Her unique method of applying plant fragments results in images with detailed texture, depth & colour. Giclees, cards & bookmarks also available.
Nanaimo, V9X 1E7, 2520 Myles Lake Rd
Ph. 250 591 5190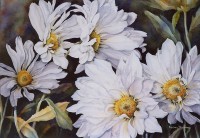 A watercolour painter of flowers and west coast scenery, Barbara Callow is an Active Member of the Federation of Canadian Artists, and her work can be seen at F.C.A. exhibitions, The Gallery in the Oak Bay Village, and The Gallery in Brentwood Bay.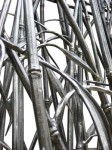 Artist Blacksmith
East Sooke, V0S 1N0, 5931 Leda Road
Ph. (250) 642-7225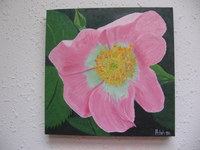 artist and writer
Victoria, V8P2C1, 1145 Rock St
Ph. 250 415 6130
Contemporary Photography and Pastels by: Michael de Blois
Quesnel, BC, box9 Bluestone site
Ph. 250-249-0167

Acrylic Artist
Grand Forks, V0H 1H0, #49 7225 Boundary
Ph. 250 442 0460
Kristi's work can be found both in children's books and local galleries. Her acrylics, mandalas and children's illustration have a trademark antique sepia look. Recent works currently at Sooke Harbour House and various local gallery venues.
Victoria, V8N 4Z7, 1481 Elnido Road
Ph. 250-477-7464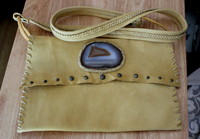 Jewelry and leather Designed and Hand crafted in Heldey, BC, in the South Okanagan. I have many new creations each month as new designs come to mind. Some of the pieces I create are unique and many one of a kind items.
Hedley, V0X 1K0, Canada
Ph. 1-250-292-8229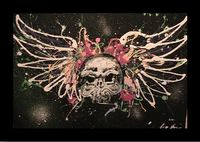 CM CAVE ART Original Fine Art by CM Cave
Quesnel, V2J 6Y8, 4870 Cave Rd
Ph. 250-992-5656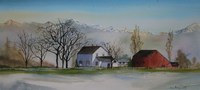 Kim Marie Scott
Delta, V4K 3N2, 4850 34B Avenue
Ph. 604-946-7175
Debz Inspirationz, Deborah Swain, Kamloops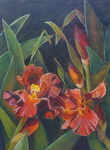 Deborah Swain is a Kamloops-based, multi-media artist featuring acrylic and oil landscapes and florals as well as custom jewelry designs from casual to formal wear.
Kamloops, V2B 8N8, 7227 Riverview Road
Ph. 250-579-7679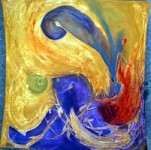 Bev Ellis, painter, sculptor, mixed media, and more: Descover the passion of this versatile artist
Felt Artist who loves to sculpt birds, flowers, animals. Using combination of dry & wet felting techniques, lovely ornaments, wearables, and display art is created.
Brentwood Bay, V8M 1B4, 7031A Brentwood Drive
Ph. 250-652-4289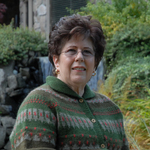 Paints birds, especially birds of prey.
Ladysmith, V9G 1G9, 4828 Judith's Run
Ph. 250-245-2792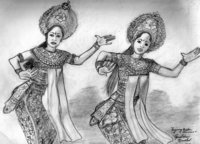 Black & White drawings of days gone by of Victoria &Sidney. To order for a painting of your choice please e-mail details.An interesting book biography of a woman pioneer from the former Dutch East Indisch In Dutch next translated in English
Sidney, V8L-4E3, 9927 Swiftsure Place
Ph. 250-655-l649
I am an artist and Illustrator living in Kelowna B.C Canada. I graduated with a BFA from Emily Carr Institute of Art and Design in Vancouver. I am skilled in mediums such as: Gouache, watercolor, ink, pencil, and acrylic.
Kelowna, V4T 4C2, (Studio location soon to come)
Ph. or Email: brandy.masch@gmail.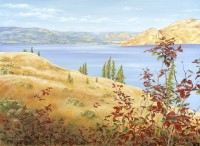 Artworks-Acrylic & Watercolour
Kelowna, V1Y 1C4, Kelowna
Ph. 250-860-9401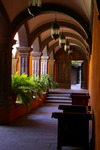 Giclee Prints
Victoria, BC, P.O. Box
Ph. (250) 592-1793